Dushanbe, Oct 20 : Emomali Rahmon has been re elected as the President of Tajikistan in the recent election by securing an overwhelming majority of votes. As the new President, his tenure has been extended for a term of another seven years.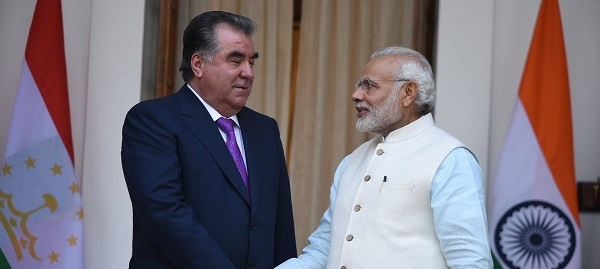 Rahmon won the election with 90 per cent of the votes in a nation wide poll. He has been leading the land of soviet history, with borders sharing with China and Afghanistan for nearly three decades now and has been extended for a term or another seven years with the recent election.
The Tajik Parliament had passed legislation in 2015, naming him the "Founder of Peace and National Unity, Leader of the Nation." The title has made him immune to legal prosecution and a life-long influence in the Tajiki government. Rahmon did come to power for the first time in the 1990's, during the devastating civil war and has lead the country towards freedom from the Soviet Union. While being the head of the country during such transitional period, he has proved himself to the masses as the guarantor of the state's stability.
President Rahmon has visited India six times until now; in 1995, 1999, 2001, 2006, 2012 and 2016 and the country has shared cordial and close relations with India. During Rahmon's visit to India in September 2012, both the countries declared their relationship to be a 'Strategic Partnership' encompassing cooperation in a wide spectrum of areas including political, economic, education, health, human resource development, defence, counter terrorism, science and technology, culture and tourism.
Economically, India's main exports to Tajikistan are pharmaceuticals, apparel and clothing accessories, handicraft, machinery and meat and meat products. Different types of ores, slag and ash, aluminum, organic chemicals, herbal oils, dried fruits and cotton are exported to India from Tajikistan. The healthy bilateral relations between India and Tajikistan have been sustained well by Emomali Rahmon in the past years and his re-election as the President of Tajikistan is a welcoming event for India.