New Delhi, Oct 20 : Council of Scientific and Industrial Research Institute of Himalayan Bio -Resource Technology (CSIR-IHBT) has planted Hing in the Lahaul valley of Himachal Pradesh. The institute is further planning to cover 750 hectares under the Hing cultivation. The institute has also standardized the protocol to produce the spice as per Indian conditions.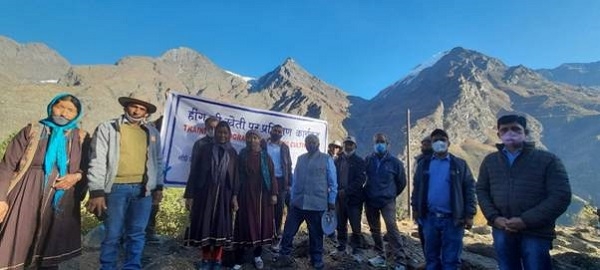 India is the ancient producer and exporter of spices around the world. The knowledge of Indian spices and their demand particularly rose during the British period. Asafoetida or Hing is an important spice of Indian cuisine as well as has a global demand. However, India didn't produce Hing until the recent announcement when it was known that CSIR - IHBT has planted the spice in Himachal Pradesh and is also planning for making it a commercial crop in future. Hing needs cold and dry climate for it's cultivation. India imported the spice largely from Afghanistan, Uzbekistan and Iran. However, recent geo - political dynamics have pushed India to become self reliant in the spice production.
The IHBT has partnered with Department of Agriculture of Himachal Pradesh in order to boost mass Hing production in the region. The National Bureau of Plant Genetic Resources has carried six categories of Hing from Iran.
India is a consumer of a total 40 per cent of the world's Hing. India imports nearly 1,200 tonnes of Ferula Hing which is worth US $130 million every year. Apart from being used as a spice in kitchens, Hing is also widely used in Ayurveda and pharmaceuticals. Heeng is believed to cure ranging from kidney stones to bronchitis in India. In Afghanistan, Hing is used to cure whooping cough and ulcers while in Egypt, it is considered a diuretic.