-Mohan Sonti
I must admit that there is a part of me (the unreasonable 'emotional' side) that is happy to see an 'Indian origin' lady rise up to be the VP candidate of USA — proud, very proud of her. But once the 'frailties of heart' are sufficiently pampered and celebrated — the so called 'Honeymoon period' — the mind gets control of the situation and starts churning and analysing the realities, which are the 'realities of intellect'!
We've all rejoiced over Khannas, Jaipauls, Jindals, now adding Harris and laundry list of 'Indians' when they made a foray into politics, all the while thinking that 'our people' have finally broken into the political arena. All of which turned soon into deep resentment later with their anti-Hindu/India actions, when our 'intellect' knocked on the 'heart' and gently reminded us that the 'our' were only 'skin deep' and that they represented 'anything but our'!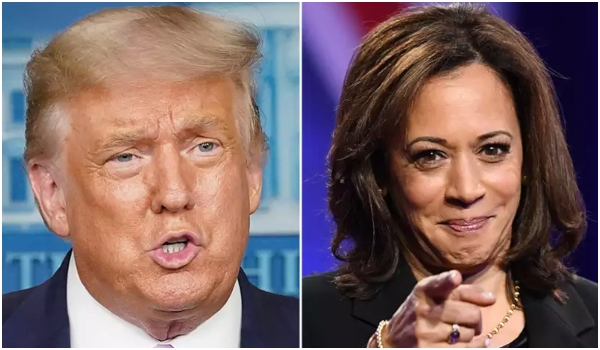 Need I remind people that Jaichands, Afzals, Kanhaiyas etc too were 'our' — but also only 'skin deep'. Dig deeper and we see that in thought, ideas and spirit, they were actually 'against' us! So why do they rise? That's because 'Dharma and Community' is apparently 'on sale' — often over petty resentments or over self indulging personal/familial benefits.
"Treachery is the easiest ascending path of a Scoundrel", It is said — the market is large and so the 'enemies' would purchase such scoundrels with glee, as they are the proverbial 'low hanging fruits'!
I implore that our support to a 'Hindu/Indian' cannot be and should not be 'skin deep' — we must support the 'Hindus/Indians' who act like one and identify themselves with one. They are the true representatives of our culture and we should work on that, even if it takes another decade or more. Certainly not the non-representative poster-child 'fake Hindus/Indians' who cherish distancing themselves from their cultural roots/identity and act like anything but 'Hindu/Indian'.
I for one don't prescribe putting all eggs in one basket. We shall most certainly work with both Democrats and Republicans to turn the tide in our favor. However, the 'vote' is really the 'vote of approval' — and we certainly shouldn't approve an 'Hindu/Indian hater' on the grounds of just being a 'Hindu/Indian' which they themselves don't associate or even give a damn about!
A teacher teaches their pupil till they 'Pass', but doesn't 'Pass' them before they learn. Likewise, we should teach the 'Hindu/India hating' political leaders till they learn — but not 'Pass' and reward them with 'vote of approval' before they learn to represent us.
The message should be clear and loud — we aren't petty or 'sell outs' like them and they can't take us for granted! We'll work with them with genuine love and compassion till they learn — but learn they must before they get our approval!
For Dharma … NOW and FOREVER!!