Islamabad, Oct 20 : Thousands of opposition supporters of Pakistan rallied in Karachi on Oct 19, as part of a campaign to oust PM Imran Khan. People had assembled in large numbers to support the anti - government rallies.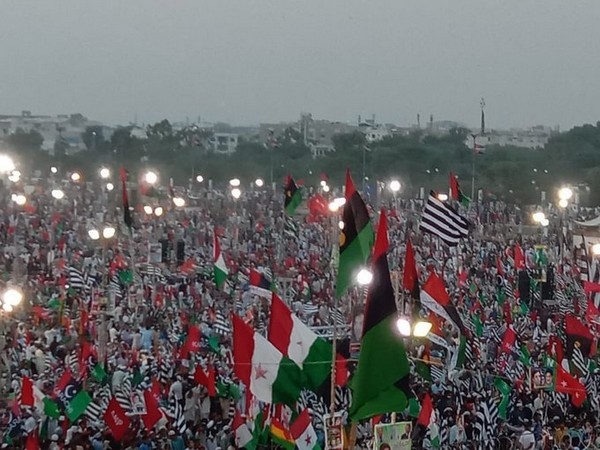 This is the second power show of the 11-party opposition alliance PDM, since the first one was held in Gujranwala in Lahore. Opposition leaders Bilawal Bhutto Zardari, Maryam Nawaz, Maulana Fazlur Rehman, Mehmood Khan Achakzai and Mohsin Dawar today arrived at Karachi's Bagh-e-Jinnah for the second power show of the joint opposition front Pakistan Democratic Movement, PDM against Prime Minister Imran Khan-led government. People were seen waving opposition parties flag and raising slogans.
According to the campaign, the current Pakistani Prime Minister has been installed by the military in a rigged election two years ago and deserves to be ousted. The Imran Khan led government has initiated mounting censorship of the media and a crackdown on dissent, critics and opposition. Therefore, the campaign against him aims at putting forth the rising discontent among the masses about his handling of the economy, which was prevailing even before the global corona virus pandemic struck.
Maryam Nawaz, the daughter and political heir of Nawaz Sharif told the rally, "You've snatched jobs from people. You have snatched two-time a day food from the people," referring to PM Khan. Faqeer Baloch supported the rally by saying "Inflation has broken the back of poor citizens forcing many to beg to feed their children. It is high time that this government should go now," while the crowd shouted out slogans of, "Go Imran go!"