New Delhi, Oct 22 : Nitin Gadkari, Union Minister for MSME, has launched the first-ever high quality Khadi Fabric Footwear of India. Gadkari said on the occasion, "The artisans' efforts will definitely give a boost to the Khadi industry and will also help in increasing local employment. For the first time in the country, Khadi fabric shoes were launched through video conferencing. Our appeal to Prime Minister Narendra Modi is that Khadi usage should increase."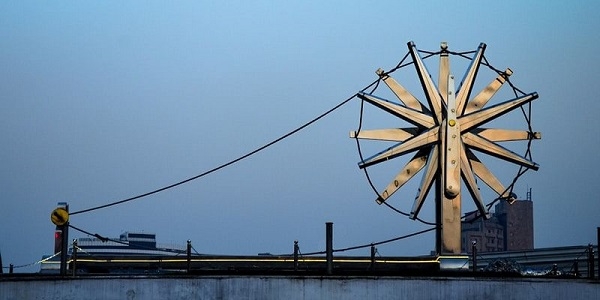 The footwear has been designed by Khadi and Village Industries Commission (KVIC) and are made up of Khadi fabric such as Silk, Cotton and Wool. In order to promote culture and arts aross the country, the Footwears would bear the paintings from across India, including the Madhubani painting. The Khadi footwear price have been ranged from Rs. 1100 to Rs. 3300 per pair and 15 designs for female footwear whereas 10 designs for male footwear have been introduced. An online sale of Khadi footwear through KVIC's e-portal was also launched by the minister.
The sale and Production of Khadi products also rose by 33 % and 31.6% respectively in 2017, largely contributed due to the launch of multi - spindle charkas. Until 2017 around 460000 people are reported to be employed in Khadi industries. The Khadi sales rose again in 2019 by 28%. India has earned the revenue of upto Rs. 3,215 crore through khadi products. The KVIC have planned to enhance the revenue to Rs. 5000 crore by 2020.
With the development and marketing of these products in foreign markets, Khadi India is expected to capture a market of worth Rs 5000 crore. In order to make these products more trendy, Khadi products will be including Patola Silk of Gujarat, Madhubani-printed Silk of Bihar, Banarasi Silk, Khadi Denim, Cotton fabric, Tussar Silk, Matka – Katia Silk, Tweed Wool and Khadi Poly Vastra as well. Besides the minister has also urged KVIC to develop alternatives for leather accessories such as handbags, purses, wallet in handcrafted Khadi fabric since they also have a huge potential in international markets.