Mumbai, October 23: A second complaint has been filed against actor Kangana Ranaut in Andheri Magistrate for making "derogatory remarks" against the Mumbai police on the probe into actor Sushant Singh Rajput's death. The complainant has been failed by a Mumbai based lawyer, advocate Ali Kaashif Khan Deshmukh.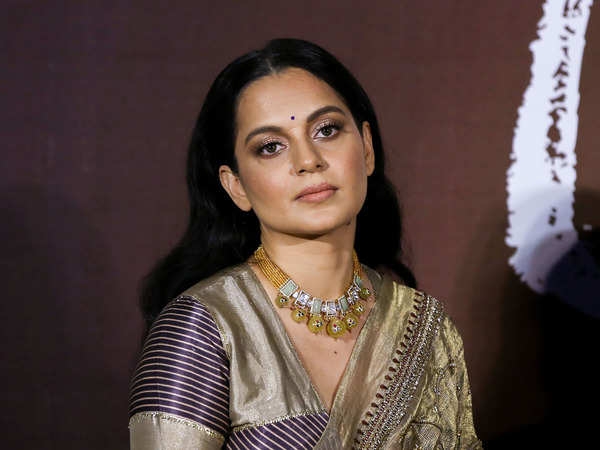 The complainant, a city-based lawyer, claims that tweets by Ranaut on Twitter have "defamed our country, its police, authorised government bodies, executive machineries all being established by law in India".
It claims that Ranaut "made fun of the judiciary" after a court in Bandra last week directed the Mumbai police to file an FIR against her for her tweets on a private complaint made by another person. The complaint also includes several of Ranaut`s tweets in which she had targeted politicians, Maharashtra Police, and personalities from the Bollywood film industry.
"She has stooped even low by misusing her fanbase, fame, power, influence through her social media accounts and has been creating hatred, enmity amongst authorised legally constituted government bodies and also prevailing religions in India through her tweets/statements with an aim and intent to garner cheap publicity, personal gains and benefit by taking undue advantage of the grave situations prevailing in India," the complaint read.
The complaint seeks action against Ranaut including sedition, promoting enmity between different communities, and incitement under the Indian Penal Code. the Metropolitan Magistrate 65th court, Andheri, Mumbai has set November 10 as the next date for hearing in the matter.
Moreover, the Khan also said that he had filed a police complaint on September 4, 2020, at Andheri police station requesting to register an FIR against the actor for her "several illicit tweets", and had even given his statement to the police. However "no action has been taken against the accused despite the offenses being serious in nature," he said.
Reacting to the news Kangana tweeted, "Candle March gang, award vapsi gang dekho this is what happens to anti fascist establishment revolutionaries, not like you all tumko koi poochta bhi nahin, look at me there is a meaning to my life fighting real fascist government in Maharashtra not a fraud like you all."
She also added that I worship people like Savarkar, Neta Bose, and Rani of Jhansi. Today the government trying to put me in jail that makes me feel confident of my choices, waiting to be in jail soon n go through the same miseries my idols were subjected to, it will give meaning to my life.
She also tagged actor Aamir Khan for his perceived silence on the matter. Hinting at his old remarks about rising intolerance, Kangana wrote in Hindi, "The way Rani Lakshmibai's fort was broken, my house was also broken; the way Veer Savarkar was put in jail for rebellion, they are trying their best to send me to jail as well. Someone should go and ask the intolerance gang about how much pain they have gone through in this intolerant nation @aamir_khan."
Earlier, complaint Against Kangana Ranaut and her sister by Bandra Court for creating division between Hindus and Muslims