New Delhi, Oct 23 : Union Minister of State for Culture and Tourism Prahlad Singh Patel launched the 'Life in Miniature' project on Oct 22. The project is a collaboration between the National Museum, New Delhi, the Ministry of Culture and Google Arts & Culture. Patel also commended Google for its leadership in the technology sector.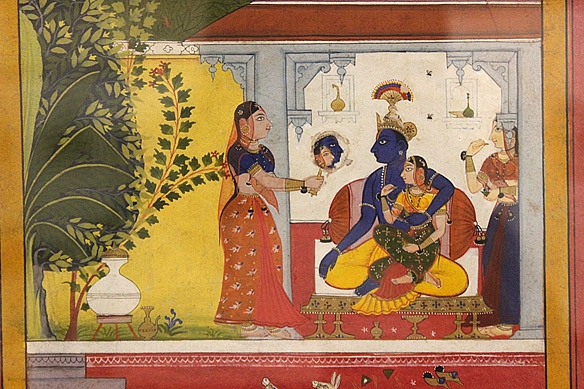 While speaking at the launch of the project, the Minister emphasized the importance of the Prime Minister's Digital India initiative and the role of technology in the preservation of India's heritage. The 'Life in Miniature' project will facilitate several hundred miniature paintings from the National Museum to be viewed online on Google Arts and Culture by people around the world. The technologies like machine learning, augmented reality and digitization with high-definition robotic cameras will be used to implement the project effectively.
People can view and experience the first Augmented reality-powered art gallery on the Google Arts & Culture app. The app has been launched to bring the corpus of paintings online, in order to make users to explore these miniature marvels guided by Artificial Intelligence. The artworks will be showcased along five universal themes including the human relationship with nature, love, celebration, faith and power.