Beijing, Oct 24 : China's foreign ministry has said that it will not recognize Hong Kong's British National Overseas (BNO) passports as valid travel documents. The decision was taken a day after the British government's announcement of new visa rules for British National Overseas citizens in Hong Kong.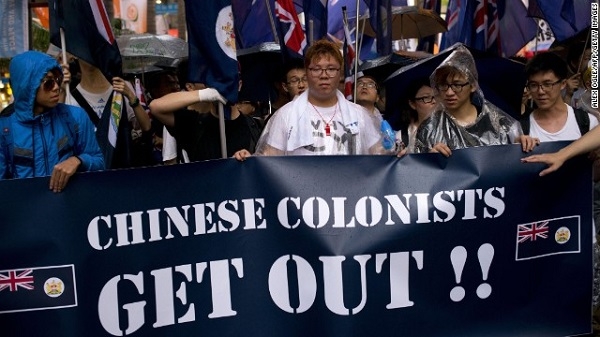 Initially in July, it also announced that Britain plans to extend the immigration rights of BNO holders, which was done immediately after China had imposed it's stringent Natioanl Security Law on Hong Kong. Now Britain has announced on Oct 22, that it will start to process BNO visa applications for residents in the Hong Kong Special Administrative Region (HKSAR) from January 31, 2021.
According to the new visa rule, the BNO Visa holders will have the right to work and study in the UK for a period of five years and can apply for citizenship after the sixth year. As an angered reaction, the Chinese Foreign Ministry has said on Oct 23, that it reserves the right to take further measures and has demanded the United Kingdom to immediately correct its mistake.
Around 300,000 people currently hold a BNO passport, while an estimated 2.9 million people are eligible for it, according to the British Consulate General in Hong Kong.