New Delhi, Oct 24 : The Defence Ministry has decided to ban the sale of imported goods from several countries in order to promote the Atmanirbhar Bharat initiative. Chinese brands will be dominantly included in this list to minimize the dependency on Chinese goods.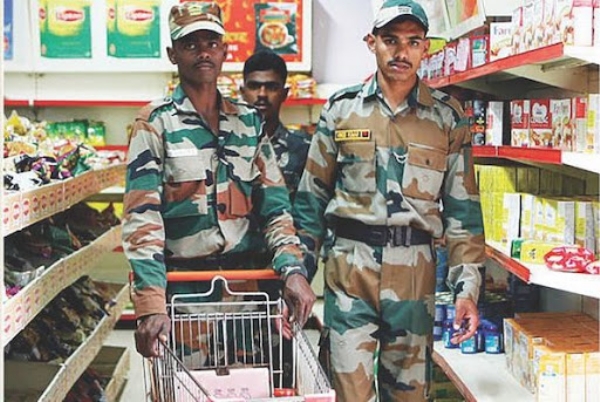 Defence sources have reported that "A number of imported items are going to be stopped from being sold Canteen Stores Department (CSD) and the unit run canteens under it." The CSD stores run a huge circuit of around 3,500 stores from the Siachen Glacier in the North to the Andaman and Nicobar Islands in the South.
As per the recorded numbers, out of the 5000 items sold at these stores around 12.5 per cent items are imported. Chinese products dominate among these imported products, mainly the electronic gadgets. Several other Chinese items which are sold well in the stores are toilet brushes, diaper pants, sunglasses and ladies handbags.
The recommended items to be banned are expected to be replaced by indigenized products. Ban on liquor has already been brought in practice since the availability of high-end foreign liquor brands has decreased effectively in most of the unit-run canteens, for last few months. And it is most likely that the import of foreign brands of liquor may be stopped completely in the coming days.