New Delhi, October 24: After E-commerce giant Amazon refused to appear before a joint committee of the Parliament next week on the Data Protection Bill, a joint committee of Parliament panel chief Meenakshi Lekhi has said, "It will move a breach of privilege motion against Amazon if a representative of the e-commerce giant does not appear before the panel on October 28."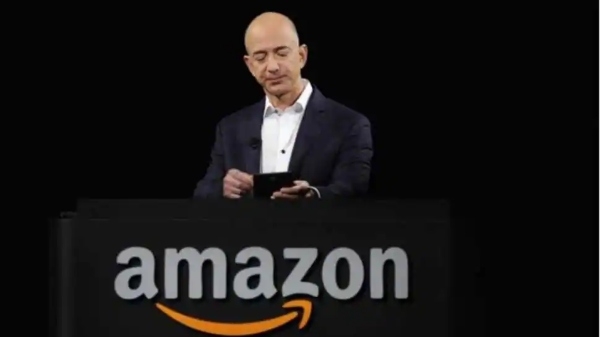 A parliamentary panel that is looking into issues of data protection and privacy by social media giants is led by BJP MP Meenakshi Lekhi and has 20 members from the Lok Sabha and 10 from the Rajya Sabha.
"Amazon has refused to appear before the panel on October 28 and if no one on behalf of the e-commerce company appears before the panel it amounts to a breach of privilege," she said, addinga, "The panel is unanimous in its opinion that coercive action can be suggested to the government against the e-commerce company".
It comes after Amazon refused to appear before the JPC, saying "owing to the current circumstances and the risks associated with traveling, our subject matter experts who are based overseas will not be able to appear for the deposition. We will therefore have to decline the request for the deposition".
After which a stringent notice has been sent to Amazon after it refused to appear before the Joint Committee of Parliament on Data Protection Bill, she said. Amazon was summoned by the panel along with Twitter on October 28.
Earlier, social media giants Facebook and Twitter were issued a summons by the panel on the issue of protection of data and its privacy. A joint committee of Parliament on Friday also issued summons to Google and Paytm representatives asking them to appear before it on October 29 in connection with data protection and security.
In summon, Facebook and Twitter have also been reportedly asked to depose before the parliamentary panel which is trying to seek "oral evidence" on the issues of data protection and privacy. Twitter too is said to have been asked to appear before the panel next week.
The Summon was sent und Personal Data Protection Bill, 2019 which was introduced in the Lok Sabha by the Minister of Electronics and Information Technology Ravi Shankar Prasad on December 11, 2019. The bill seeks to provide for the protection of personal data of individuals and establishes a Data Protection Authority for the same.
Meanwhile, the Centre on Thursday warned Twitter about its location setting that showed Leh in China, saying any disrespect towards the country's sovereignty and integrity is unacceptable. In a strongly-worded letter, Ajay Sawhney, Secretary in the Ministry of Electronics and Information Technology (MeitY), asked Twitter CEO Jack Dorsey to respect the country's sensitivities,