Bengaluru, October 05: In a major development, the Central Bureau of Investigation (CBI) conducted a raid on multiple locations, including the residence and other businesses of Karnataka Congress chief D K Shivakumar and his brother D K Suresh, Lok Sabha MP from Bengaluru Rural, in a corruption case.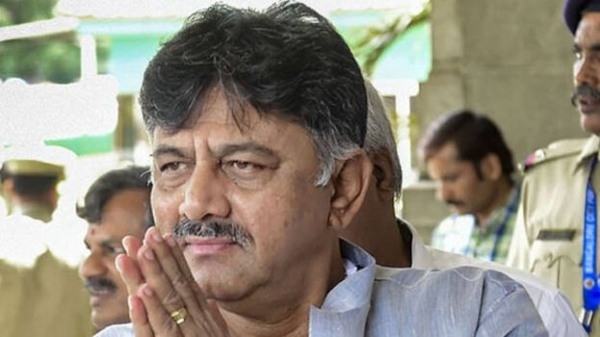 The CBI launched the raids at around 6 a.m. on Monday and raided at more than 15 Premises of DK Shivakumar after which hundreds of supporters of the Congress leader gathered at the posh Sadashivnagar residence of Shivakumar and Suresh. According to officials, CBI seized around Rs 50 lakhs cash during searches at the premises of Shivakumar and his brother.
In a statement released later in the day, the central agency said "CBI has registered a case against then Minister of Karnataka Government and others on the allegations of acquisition of Disproportionate Assets. Searches are being conducted today at 14 locations including 9 in Karnataka, 4 in Delhi, one in Mumbai." Among other locations being raided are the Delhi residences of Suresh, the residence of Shivakumar's close aide Iqbal Hussain.
The case had emerged out of an Enforcement Directorate (ED) investigation in a money laundering matter, for which he was also arrested in September last year based on a charge sheet filed by the Income Tax Department against him. He was accused of routing unaccounted money through hawala channels with the help of others. Under the Prevention of Money Laundering Act (PMLA), Shivakumar was charged with tax evasion and 'hawala' transactions worth crores of rupees.
On August 27 Supreme Court refuses to stay income tax proceedings against Karnataka Congress Chief, D K Shivakumar in connection with a tax avoidance case. After which D K Shivakumar had moved & filed a petition challenging the proceedings on the ground of jurisdiction and sought relief from it