Kolkata, October 5: Flagging off the first train from Kolkata East to Salt Lake Sector-V, Rail Minister Piyush Goyal on Monday virtually inaugurated the Phoolbagan Station of Kolkata's East West Metro corridor. "The entire stretch of the corridor, connecting Sector-V and Howrah Maidan, is likely to be completed by December 2021", he said on the occassion.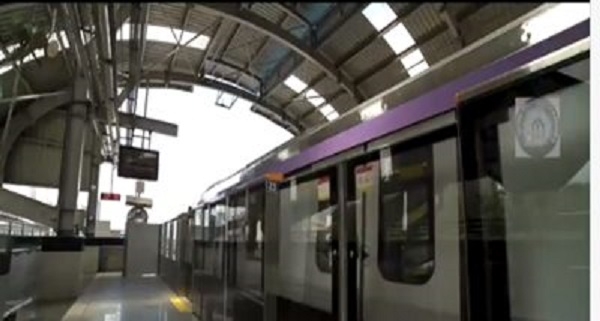 The minister further said, by the end of next year, the entire East West Corridor project of 16.55 km is expected to be completed. The project, which has suffered delays owing to several issues, has been fast-tracked since 2015 because of the personal intervention and monitoring by Prime Minister Narendra Modi.
"Good news for Kolkata Metro commuters! Services of East-West Corridor are now extended till Phoolbagan, where an underground station with modern amenities has been commissioned", he tweeted. With this inauguration, the time taken to travel from Phoolbagan to Salt Lake Sector-5 by Metro will only be 16 minutes, as against more than 1 hour taken by road. Movement from one part of Kolkata to another is now going to be faster and convenient with enhanced connectivity.
According to estimates, the East-West Corridor of Kolkata Metro will be used by as many as 10 lakh people by 2035. This will not only reduce travel time, but also bring down the pollution level by providing eco-friendly mode of transport to the people of Kolkata.
Also Read-