Chennai, October 07: Ahead of the Tamil Nadu Assembly elections, Tamil Nadu's ruling All India Anna Dravida Munnetra Kazhagam (AIADMK) on Wednesday (7 October) it announced that the chief ministerial candidate for the upcoming assembly elections will be the current chief minister Edappadi K Palaniswami. Party coordinator O Panneerselvam made this announcement after several rounds of crucial discussion.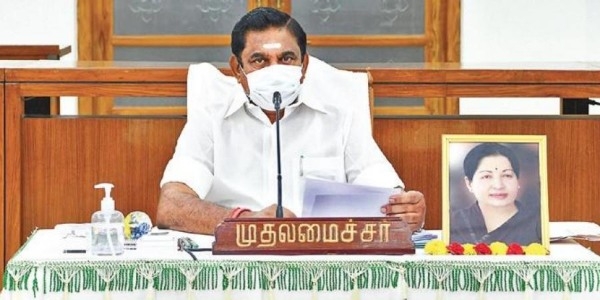 According to the reports, it was stated that Edappadi Palaniswan was chosen unanimously by the members. After the announcement party cadres, burst crackers and distributed sweets at the headquarters.
Joint Coordinator and Chief Minister Palaniswami also announced the setting up of an 11-member steering committee to guide the party. The members of the steering committee include Dindigul C Sreenivasan, S P Velumani, P Thangamani, C Ve Shanmugam, D Jayakumar, R Kamaraj, Manoj Pandian, J C D Prabhakar, P Mohan, Gopalakrishnan, and Manickam. Of the 11 members, six are supporters of Palaniswami, and five are supporters of Panneerselvam.
However, the powers of the steering committee have not been announced.Panneerselvam said that the decision to elect Palaniswami as the Chief Minister candidate was taken unanimously at a meeting chaired by party's presidium chairman E Madhusudanan and attended by deputy coordinators KP Munusamy and R Vaithilingam.
The major announcement comes amid the faction war between the two camps in AIADMK led by Palaniswami and Paneerselvam. Panneerselvam demands to set up a steering committee to guide the party as per earlier agreement. After the party's Executive Committee meeting, Deputy Coordinator K P Munusamy told reporters that the party's Chief Ministerial candidate will be announced on October 7 by Panneerselvam and Palaniswami.
This is also the first Assembly poll that the AIADMK would be facing without supremo J Jayalalithaa. After this, Palaniswami and Panneerselvam visited the memorial of former Chief Minister J Jayalalithaa and paid homage.
Also Read: