Athens, Oct 7 : Munich and Zurich have returned back a total of five Greek ancient coins back to Greece, three of which were found in Munich and two in Zurich. All of the coins roughly date back to 4th and 5th Centuries BCE and were scheduled to be auctioned off in coming days.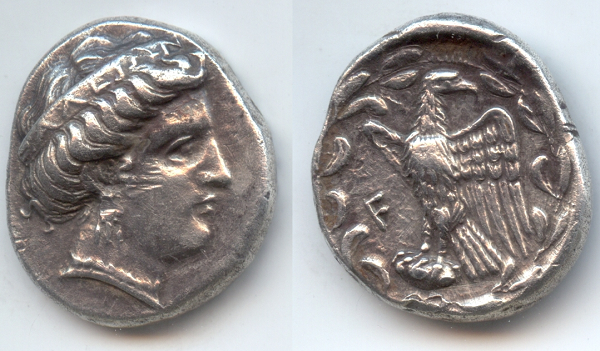 According to the Greek Ministry of Culture and Sports, who announced of the repatriation of the artifacts, it has been stated that among the three coins returned from Munich, one was Stater ( Ancient Greek Coin ) from Lindos ( Rhodes ) dating back to the first half of 5th century BCE, another was an Octadrachum ( Ancient greek coin worth eight drachum ) of Getas, the King of Edonians in Thrace, dating back to 480 - 460 BCE and the last one a Stater from Elis dating back to 328 BCE. The remaining two coins returned back from Zurich are both Tetradrachms, Athenian ( 136 BCE ) and of Ptolemy IV Philopator cut in Sidon ( 3 Century BCE ) respectively.
After retrieval of the Munich coins from Bavarian Polizei, the three coins have been secured in the Numismatic Museum of Athens. The two coins returned back from Zurich have been kept in the Archaeological Museum of Patras.
According to the statement of the Ministry of Culture and Sports "A total of 126 ancient objects and 2,024 coins were confiscated in Greece, while in March 2017 Germany returned 33 Mycenaean vessels, 600 ancient coins and other antiquities of various periods, which were illegally exported by the looters." The recent coins were linked to the Criminal Gang operational in the Greek city of Patras, which was dismantled in October 2016. The gang was believed to have an extensive network abroad, where they would transfer such looted antiquities.