Mumbai, October 07: After spending almost a month in jail, the Bombay High Court (HC) has granted bail to the Bollywood actor Rhea Chakraborty on a personal bond of Rs 1 lakh, in an alleged drugs case related to the death of Sushant Singh Rajput. However, the high court rejected the plea of her brother Show and alleged drug peddler Abdel Basit Parihar.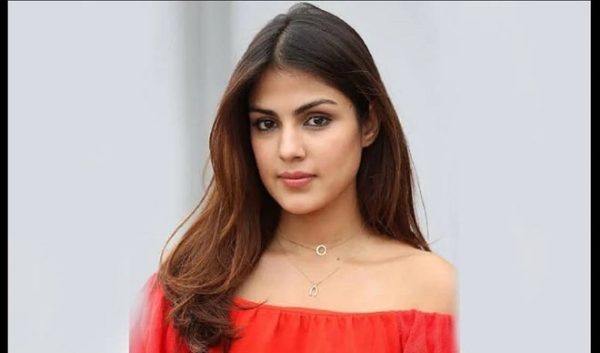 The bench of Justice Sarang V Kotwal further directed Rhea to appear before her nearest police station for ten days after her release. The court also asked her to deposit her passport and should not travel outside the country without the prior permission of the court.
Rhea's lawyer Satish Maneshinde said they are "hounding and witch hunt" against the actor must stop. "Truth and Justice have prevailed and ultimately the submissions on facts and law have been accepted by Justice Sarang V Kotwal. The arrest and custody of Rhea were totally unwarranted and beyond the reach of the law," he said.
Earlier, her bail plea was rejected by the special court, following which she has filed an appeal before the Bombay High Court. Chakraborty in her bail petition had alleged that Sushant Singh Rajput "took advantage of those closest to him to sustain his drug habit" and that she and her brother are the sole targets of a witch-hunt.
On Tuesday, the special NDPS court in Mumbai had extended the judicial remand of Rhea Chakraborty, Showik Chakraborty, and others till October 20. The cases and arrests came in the wake of the death of actor Sushant Singh Rajput in June this year. The Narcotics Control Bureau (NCB) has alleged that the drugs were procured for consumption by Rajput as well. Rhea was arrested on 9 September by the Narcotics Control Bureau (NCB). Since her arrest, Rhea Chakraborty has been in the Byculla jail cell.
Moreover, the court has also allowed the bail applications of Samuel Miranda and Dipesh Sawant, the domestic help of Sushant Singh Rajput,. They were also arrested by the NCB for allegedly procuring drugs for the late actor. They have been allowed on the furnishing of the PR bond of Rs. 50,000/- each. They will have to be available for questioning whenever required and further conditions can be imposed for a limited period.
Also Read: