New Delhi, October 08: The Railway has received excellent response from private players to a request for qualifications (RFQs) for public-private partnership (PPP) mode in passenger train operations. A total of 15 firms including L&T Infrastructure Development Projects Limited, IRCTC, BHEL, have applied for private participation in the operation of passenger train services across 12 clusters in the country.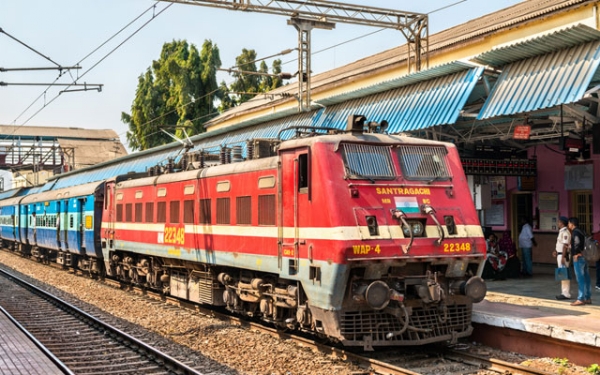 In a statement released, the Railway Ministry has said that overall 120 applications have been received for the 12 Clusters, from 15 applicant firms.The list includes Indian corporate majors like Larsen and Toubro, GMR, and PSUs BHEL and IRCTC, Limited, Sainath Sales and Services Pvt Ltd, Indian Railway Catering and Tourism Corporation Limited, GMR Highways Limited, Welspun Enterprises Limited, Gateway Rail freight Limited. However, the big domestic players like Tata and Adani and global players like Bombardier were missing in the bidding process.
Firms connected with highway construction like PNC Infratech, IRB Infra Developers, Welspun, Megha Engineering, and Singapore-based Cube Highways, too, have submitted the Request for Qualification.This is the first major initiative of attracting private investment for running Passenger Trains over the Indian Railway Network.
The project is expected to entail private sector investment of about Rs 30,000 crores. Nine RFQs were received for the Mumbai 1 cluster, 12 for Mumbai 2 cluster, 10 for Delhi 1, 12 for Delhi 2, 9 each for Chandigarh, Howrah, Chennai, and Patna, 10 for Prayagraj, Secunderabad, and Jaipur, and 11 for Bengaluru cluster. According to the railway's projections, Railways aims to introduce 12 trains in 2022-23, 45 in 2023-2024, 50 in 2025-26, and 44 in 2026-27, taking the total to 151.
The private entities for undertaking the project would be selected through a transparent two-stage competitive bidding process comprising of Request for Qualification (RFQ) and Request for Proposal (RFP). The Ministry said that private entities would be selected through a transparent two-stage competitive bidding process comprising of RFQs and Request for Proposal (RFP).