New Delhi, October 08: Slamming the media houses for the TRP based journalism, Information, and Broadcasting Minister Prakash Javadekar said that the government believes in press freedom but showing "provocative news" for the sake of TRP is not journalism. He also added that the present system of Television Rating Point or TRP-oriented programs needs a rethink.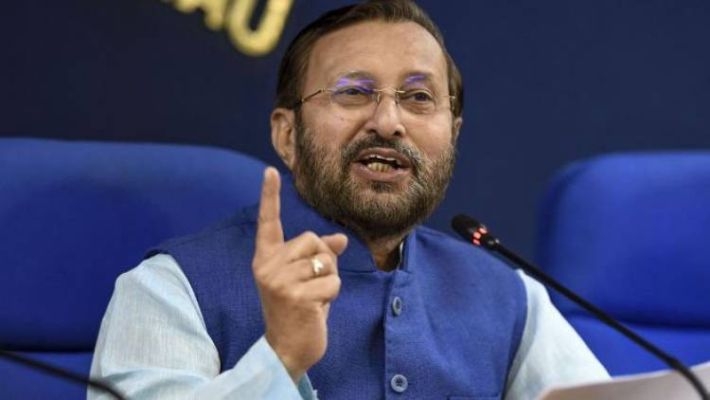 Speaking at an event organised by the RSS newsletter Panchajanya, Javdekar said that there should be a better way to monitor popularity. Responsible journalism should not suffer due to the pressure of TRP. He said there has to be a process for popularity measurement, "but showing provocative news is not journalism." The government has faith in the media and the freedom of the press, but the media should work out a way to ensure how its freedom is ensured.
Javadekar said TRP cannot be an excuse for provocative programs on television and that is not journalism. He further added, "There used to be paid news, fake news and now there is TRP journalism. The unnecessary burden of TRP must be stopped by the media. Someday they will have to improve themselves." He has urged media not to fall prey to TRP based journalism.
He said earlier the letter P stood for the press, then came paid news and then fake news, and now there is TRP journalism adding that there should be responsible journalism and that responsibility has to come from within.
He has asked media to follow the tenets of self-regulation and not indulge in the dissemination of provocative content which can disturb the peace and tranquility in the society.