Mumbai, Oct 9: Following the Shiv Sena, the Sharad Pawar-led Nationalist Congress Party (NCP) on Thursday announced that it will contest the upcoming Bihar Assembly elections. The party will be contesting the polls independently.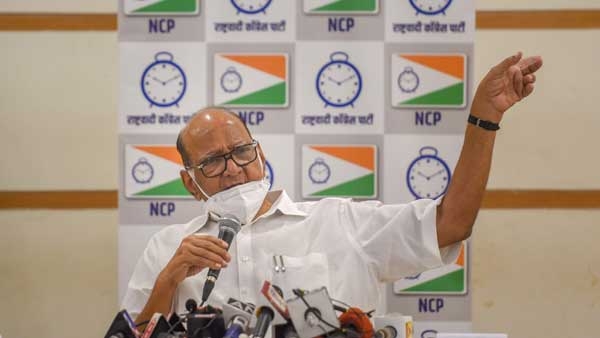 The party also informed that NCP president Sharad Pawar will be the party's key star campaigner for the polls. It also declared its list of 40-star campaigners for the elections. "NCP will nominate its candidates for Bihar assembly elections, Sharad Pawar will do election campaign in Bihar," party chief spokesperson, Mahesh Tapase said in a statement.
"We will be contesting the Bihar Assembly elections alone. The party is considering contesting 40-50 seats. By Monday, we will be declaring the list of party candidates as well," said SR Kohli, permanent secretary and member of the working committee, NCP.
In the previous Assembly elections, the Janata Dal (United), RJD and Congress had formed the Grand Alliance in which NCP was also part of it. However, the party parted ways with the alliance after it was allocated just three of the total 243 seats. Further, it formed a third front along with Samajwadi Party and four other regional parties but due to Samajwadi Party chief Mulayam Singh Yadav's pro-BJP statements, it moved out.
Earlier, it was announced that Shiv Sena, another ally of the Maharashtra Vikas Aghadi (MVA) government has also declared plans to contest the Bihar Assembly elections on 50 seats. In the last elections, the party had contested 150 seats but failed to register victory even on one seat.
Meanwhile, Tejashwi Yadav-led RJD, Congress and left parties formed an alliance against the ruling alliance of the Janata Dal (United) and Bharatiya Janata Party (BJP). Elections for the 243-member Bihar Assembly will be held in three phases on October 28, November 3 and November 7 and the counting of votes will take place on November 10.
On the other hand, apart from Sharad Pawar, MP Praful Patel, MP Sunil Tatkare, MP Supriya Sule, MP Fauzia Khan, KK Sharma, MP Minority Welfare Minister Nawab Malik, Rajiv Jha, Narendra Verma, Rajendra Jain, Sachchidanand Singh, Brijmohan Srivastava, Okay. J. Other leaders, together with Joseman, Dheeraj Sharma, Sonia Duhan, Shabbir Rebel, Pushpendra Malik, Seema Malik, Virendra Singh, Govind Bhai Parmar, Vedpal Chaudhary, Umashankar Yadav, SP Sharma, Murali Manohar Pandey, Navalkishore Sahi, have been made star campaigners.