Ranchi, Oct 9 : The National Investigation Agency (NIA) has arrested Jharkhand's Tribal Activist Stan Swamy for his connection with the Bhima - Koregaon case of Pune. The 83 - year old individual was arrested from his Jharkhand residence in Ranchi on Oct 8.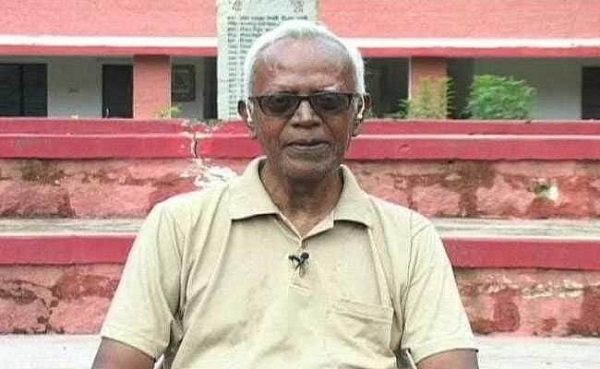 Father Stan Swamy was on the NIA radar regarding the Bhima Koregaon violence since 2018 and was questioned several times by the authorities. Swamy has claimed that the agency has arrested him on fake evidence. However, the official statement of the agency claims Swamy to be rigorously involved in the 2018 violence. He was a member of the CPI (Maoist) and also had the party's support for his activities. It is said by the agency that Swamy was also being funded by the Maoists for his activities. During a thorough 15 hours of interrogation, data linking Swamy to the Maoist forces has been retrieved from his computer.
Swamy is associated with several tribal movements in Jharkhand. He was involved with the Jharkhand Organization against Uranium Radiation and has been working for displaced tribals in the state. He is the convener of the Persecuted Prisoners' Solidarity Committee (PPSC).
Stan Swamy had approached the Bombay High Court in 2018, even before his arrest, to justify his stand. However, the HC had judged it to be a case of suspicion and Swamy was not accused of anything yet and there was no need to become anxious of the investigation, as the agency was completing the work assigned to them.
About the accusation, Swamy has said that the evidence was fabricated and he is unaware about the data found in his computer which is vital to link him with the Maoist forces. Swamy has dismissed all the claims against him. He is likely to be produced in front of the NIA Special court on Oct 9.