- Himali Nalawade
Retd. Brig. Hemant Mahajan has explained how drones have played a vital role in the recent war that extended for around 45 days, between Armenia and Azerbaijan. He has also tried to relate it with the security of India, not only along the borders but also in insurgent areas like that in North East and the Bastar region to fight Maoists.

He has also explained how the recent visit of NSA Ajit Doval to Colombo was a success in consideration of Maritime security inputs from Sri Lanka as well as Maldives to sustain the security of the naval passage between India and the other two states. Brig. Mahajan has quoted Kautilya's principle of 'Enemy's enemy is a friend' and tried to put light on the recent talks that took place between Indian Defence Minister Rajnath Singh and his Vietnamese counterpart regarding the involvement of India for the modernization of the Vietnamese army, considering the mutual rivalry of India and Vietnam with China. He appreciated such efforts that India is taking to form an anti-China alliance which will certainly prove significant in future.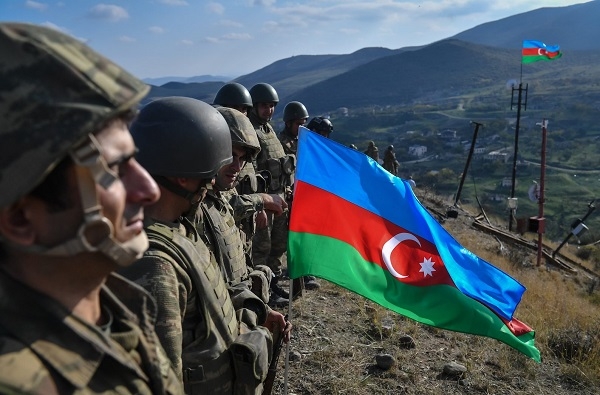 Another important issue that the Brigadier talked about is regarding China's development of building a hydro-electric power plant on River Brahmaputra in Tibet, which will eventually create scarcity of water in the Indian states of Arunachal Pradesh and Assam and further in Bangladesh. The power plant will also influence the ground water level in other South East Asian countries. He suggested that since the project will take a lot of time to complete, India should utilize this time to unite all the South East Asian nations, which will be affected with the construction of the Chinese project and then counter the dragon.
While talking about the Armenia-Azerbaijan war, Brig. Hemant Mahajan has purposefully excluded the geo-political aspect, which is widely being discussed on media platforms and has rather mainly focused on the nature of the warfare and the lessons that India needs to learn from the war. Initially it was largely considered that since Armenia had the support of Russian
Artillery
and Air Force, they could've dominated Azerbaijan. However, time revealed that it wasn't certainly true and the only reason behind this was Azerbaijan's effective utility of drones which are mainly believed to be supplied by Turkey and somewhat by Israel as well.
"Brig. Mahajan remarked that currently China is the leading supplier of drones around the world. But after China if there is any nation which stands strong on the grounds of research on the technology of drones then it is Turkey. This certainly proved to be effective in the recent Nagorno-Karabakh conflict, further extended into a war. In the Indian context, considering the closeness of Pakistan with both China and Turkey, and the dangers Pakistan and China possess on International borders, there is no doubt that India needs to reinforce it's existing drone technology."
Drones are an excellent combination of providing intelligence inputs through surveillance as well as a potential weapon to carry missiles and other explosives. Drone warfare is most advance form of warfare observed in the world, and it is extremely vital for India to invest in research in order to develop the drone technology. India should effectively integrate drones with other weaponry of the armed forces. The technology can prove to be as much strengthening for India's defensive strategy as much it can strengthen the offensive strategies of countries like Pakistan and China.