New Delhi, February 12: Giving rise to a novel kind of politics, Delhites, for the third consecutive term hand-picked the Aam Aadmi Party government in the national capital. The AAP winning over 62 seats out of 70 in Delhi Assembly elections, accounted for the largest vote share at 53.57%. While the Bhartiya Janata Party that won the remaining 8 seats, stood at 38.51% of vote share.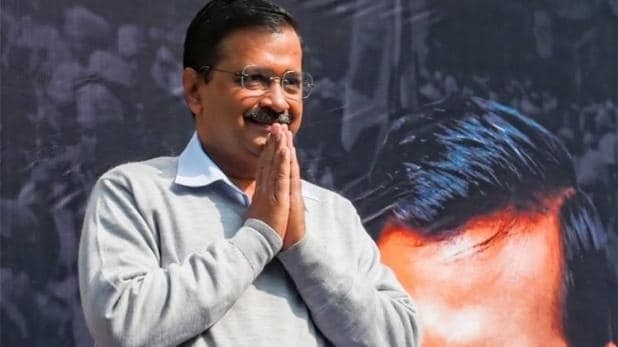 Further, while Delhi CM Arvind Kejriwal defeated BJP's Sunil Yadav from the New Delhi constituency by a margin of 21697 votes, AAP's stupendous victory comes nearly eight months after it suffered a severe drubbing in the Lok Sabha polls in which the party drew a blank while the BJP won all the seven seats.
In a short and quick address to party workers and media from the AAP headquarters, Arvind Kejriwal congratulated the people of Delhi for the massive sweep and said that this is an era which will mark the start of new politics. "This new politics based of education, health and development will usher in a new era for India," Kejriwal said.
"Thanks for trusting your son," Kejriwal further added. "It's a victory for all the families who have benefitted from improved health and education." Kejriwal said that Delhi has chosen "kaam ki rajneeti". "This is Delhi's message. Vote for mohalla clinics. Vote for 24x7 electricity. Votes for roads, development, education and healthcare. This is what Delhi's votes mean," he said. The CM was flanked by Sanjay Singh, Raghav Chadha and Amanatullah Khan.
However, BJP, whose campaign was focussed on Shaheen Bagh and protests against the new Citizenship law, has made gains now. Up from 2015's 3 seats, the party won 8 seats this time. The Congress meanwhile, stands decimated, failing to win for the second consecutive time even a seat.