New Delhi, March 25: As Prime Minister Narendra Modi announced a 21-day lockdown to prevent the spread of coronavirus on Tuesday, India's two topmost e-commerce platforms, Flipkart and Amazon have temporarily suspended their services but soon they will be resuming their services.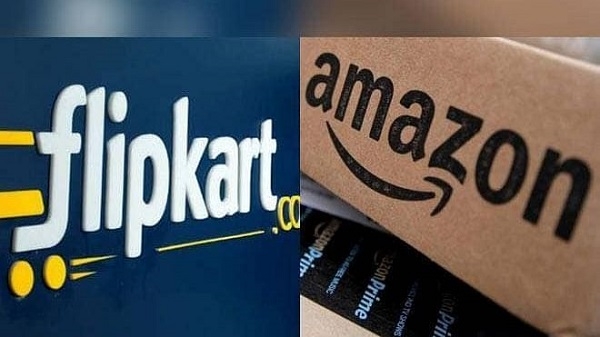 "Hello, Fellow Indians, We are temporarily suspending our services. Your needs have always been our priority and our promise is that we will be back to serve you, as soon as possible," a message displayed on Flipkart's home page read.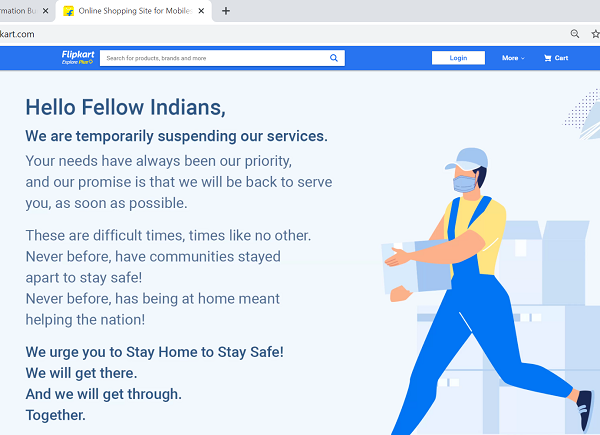 Meanwhile, Amazon will serve only high priority products. It has said it will not take any new orders and are prioritizing supplying customers with only essential goods. Amazon India has said they will prioritize to serve products that are currently critical for our customers such as household staples, packaged food, healthcare, hygiene, personal safety, and other high priority products.

Even BigBasket and Grofers, which only delivers groceries, had cancel orders on Tuesday and shut their warehouses in north India.
According to the E-commerce giant, "currently critical" products that they will continue to provide include household staples, packaged food, healthcare, hygiene, and personal safety items. The E-commerce industry, online grocery delivery firms, and food delivery companies have been facing challenges in ensuring deliveries amid the coronavirus pandemic. Due to the sudden surge in demand and supply disruption following the announcement of the nationwide lockdown, panic buying by people was visible everywhere.
However, the government came out with a notification, clarifying that essential services like grocery shops, pharmacies, and E-commerce would be allowed to operate while all public transport facilities and other measures have been suspended.