Trichy, Mar 30: In the fight against the novel coronavirus, humans who are in close contact with infected patients are at high risk. Though researchers are busy doing trials of medicines, scientists are trying their best part to lower the risk of this pandemic. This is after trial of Medic 20 Robot was undertaken on Monday at the K A P Viswanathan Medical College Hospital in Trichy, TamilNadu. Believe it or not, medical robots will soon take over the human work in hospitals, reducing the life risk.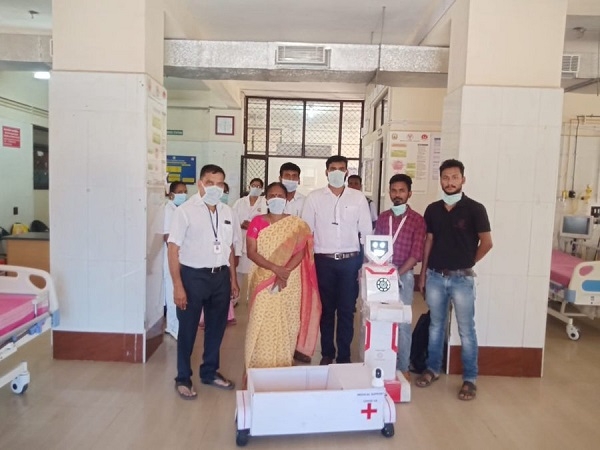 Considering the risk health professionals have to face in treating Covid-19 patients, a Trichy-based firm has supplied two robots that will help doctors and health workers avoid interactions with patients that are not necessary. The firm - New Propeller Technologies - manufactures robots for educational purpose. The two models supplied are 'Zafe' and 'Zafe Medic'.
"The robot can reach patients inside the isolation wards with anyone operating it using the mobile application. They can be assigned to carry medicine and food to patients and is also equipped intelligent voice interaction skill. The purpose of the robot is to reduce doctors-patients interactions. They can also communicate with the patient through the robot. With the robot, the frequency of health professionals coming in close contact with patients will reduce", CEO S Mohammed Ashik Rahman said.
Zafe Medic, which 2ft in height and shaped like a tray can carrying payload up to 20 kg. It has a range of 1.5km. Claiming that the robot has been loaded with unique applications to eliminate direct human interaction needed while treating patients, the robots will be of great help to doctors, nurses and others involved.