New Delhi, April 04: NITI Aayog CEO Amitabh Kant on Friday appreciated the efforts of India Cowin Action Network (I-CAN) launched by Rambhau Mhalgi Prabodhini and Connecting Dream Foundation to tackle the Covid-19 pandemic. "Both seekers and helpers are face to face on the I-CAN platform and can easily reach their goals through Google Maps", said Kant.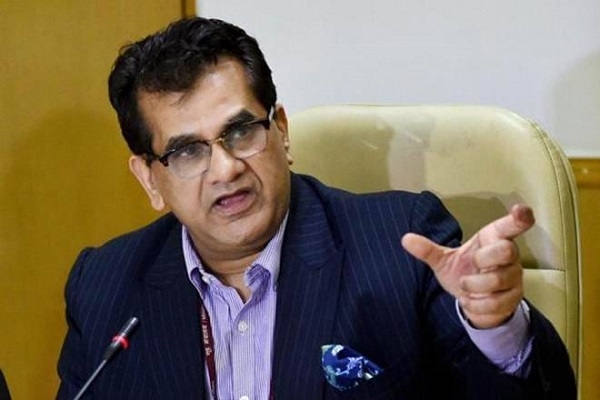 NITI Aayog has issued a letter requesting the CSOs and NGOs across the country to be a part of this movement so that more people can get help. It said it clearly believes that the fight against Covid would be more effective when we work together with a consensual strategy to provide help.
The CEO of the commission further expressed confidence in his letter that 'Cowin Warrior' working together with CSOs/NGOs, the helpers and seekers in the relief work, will no doubt be able to win this battle against Covid-19.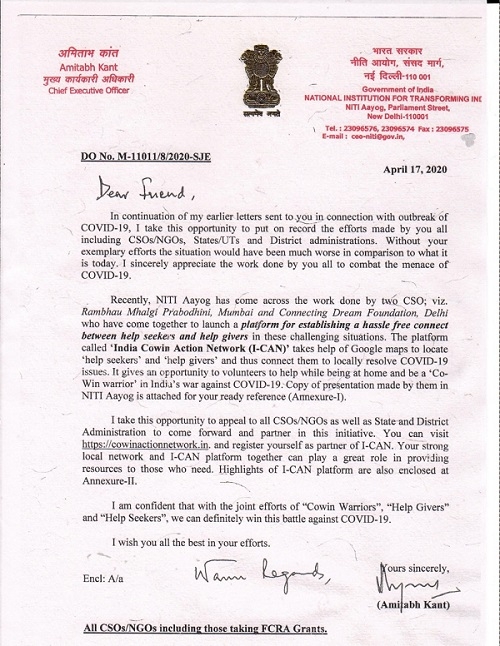 So far, over three thousand warriors across the country have registered themselves on this digital platform and relief arrangements have been made for about two and a half thousand people, due to which more than 35 thousand lives are free from future fears and are safe while also following the rules of lockdown.