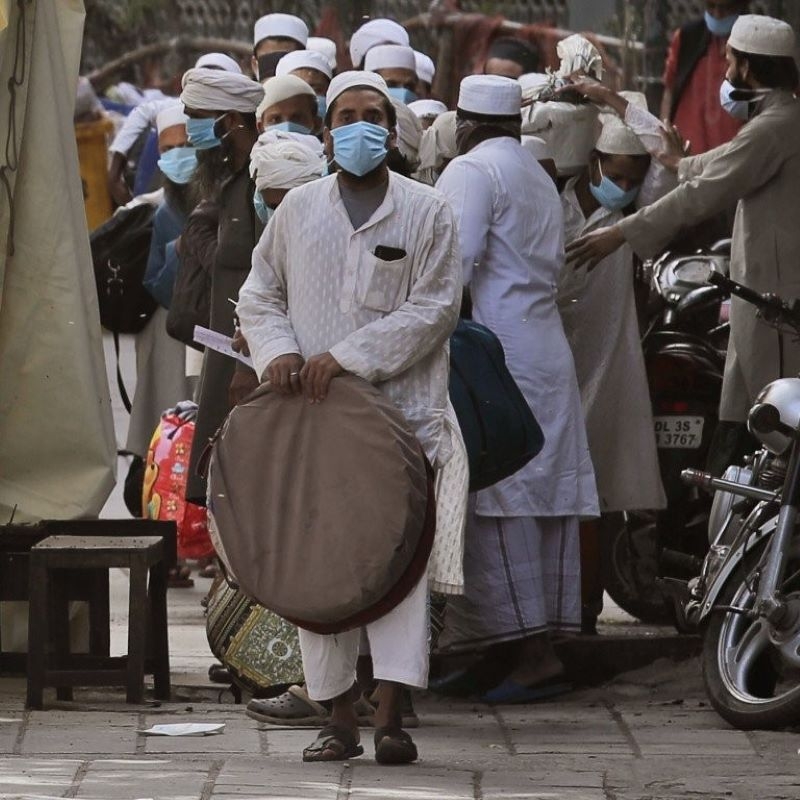 Why is the WORLD on lockdown now? It is exclusively intended to keep away from any XYZ who might have infected with COVID-19 and thus contain the deadly pandemic as soon as possible. To combat the outbreak how much "monetary loss" each nation has been incurring each day is unprecedented and unimaginable. Here the main concern is to "save" the lives of the citizens at any rate. Yes, each nation-state considers each life of a citizen as "precious" as anything.
But look at the situation arising out of the Tablighi congregation at Nizamuddin, New Delhi, and its immediate aftermath. It has raised many questions than answers. What is very disgusting is some of the members of the organization caught "repeatedly spitting" from the windows of the bus as reported by "Hindustan Times" and other news media. Some members directly spat on a "woman" calling her 'coronavirus'. The members did not even heed to the requests from the elderly people and doctors. Finally, police had to forcefully close the windows of the bus.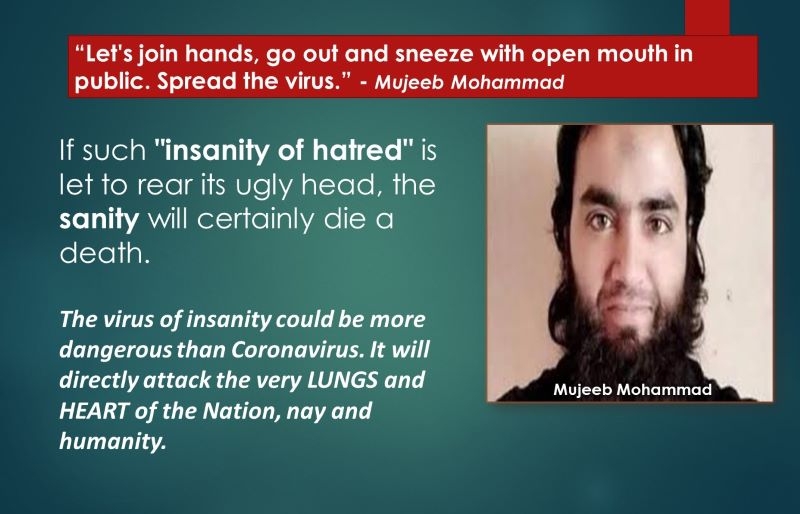 Well, everyone knows that COVID-19 spreads through droplets that come out from our mouths. So, to prevent the possible infection from the fluid droplets we strictly ensure that we cover our mouths with masks. The whole world is doing that. But why this godless act by "certain" members of the religious attendees of Tablighi in New Delhi thereby putting other public potentially at risk. Why such an evil motive, who all are encouraging such things?
Was that elaborate religious congregation not mean to teach us how to be more conscious as a human being and to be compassionate towards other "fellow beings"? What is appalling at this hour of crisis is that there are many Mosques in India that are deliberately "defying" the lockdown order and observing the regular namaz and mindlessly encouraging mass gathering. Some have attacked police while in some states the medical doctors or their assistants associated with the quarantine care have been disrespected, abused and manhandled. Mindless stone-pelting upon the doctors and police have been reported from several states in the country. Why are such disgustingly inhumane behaviors arising from the community of a particular faith only? Why are certain people so uncouth and so uncooperative? Can the pandemic catastrophe be put down by such inhumane behaviors? Will it not be "irreligious" itself when the people, be it from any faiths, recklessly contribute to the suffering of others?
Further, will GOD "saves ones" who have not taken the preventive measures? Absolutely not. God has given a human being the "brain" in order to decide judiciously what to do and what not to do. God will never descend from heaven to save if we abuse ourselves. About 10 members from the Tablighi Jamaat have already died from Coronavirus. Is it not the loss of precious lives for which we should "mourn"? Is it not a loss for the nation as a whole?
Many infected persons from the Jamaat are potentially likely to infect others healthy which might multiply progressively, some of them have already dispersed to their respective states started causing problems as already been reported from the states like Bihar and Gujarat. Some are attacking police personals by violating the lockdown. Is the fundamental teaching of all religions not for the well-being and wellness of each human being on the planet? One wonders why such godless acts are being encouraged or tolerated! Is tolerating the forces with sinister motives not sin in itself? Well, a very learned scholar and also the Governor of Kerala Arif Mohammad Khan described the non-cooperation of the certain Muslim community as a "crime against the nation and humanity."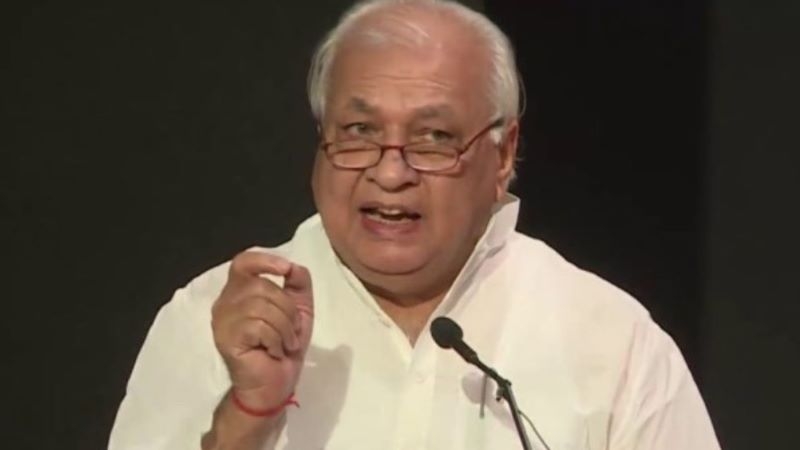 Here is another "shocker" published by Indian Today about a week back. An Infosys software engineer from Bangalore Mujeeb Mohammad appealed through his Facebook by writing – "Let's join hands, go out and sneeze with open mouth in public. Spread the virus." How shall we describe this motive? What is in store for us in this 21st Century? Mind out, if such an "insanity of hatred" is let to rear its ugly head, the sanity will certainly die a death. The virus of insanity could be more dangerous than Coronavirus. It will directly attack the very LUNGS and HEART of the Nation, and humanity at large.