New Delhi, April 22: US tech giant Facebook on Wednesday has acquired a huge 9.99 percent stake in Mukesh Ambani's digital telecom arm Jio for Rs 43,574 crore making the deal to become the largest FDI in the technology sector in India. This investment will assist the Facebook a firm foothold in a fast-growing massive market and helps the Indian oil-to-telecom conglomerate to significantly cut debt.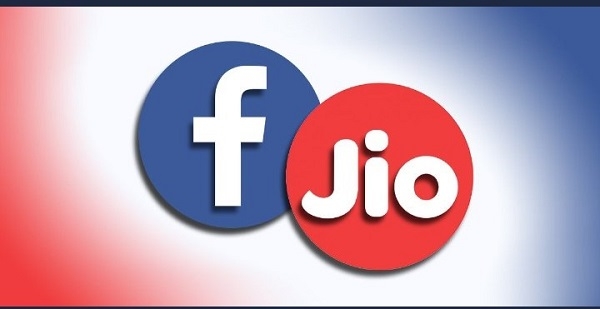 In an announcement made early on Wednesday, Reliance Industries Limited (RIL) stated that an agreement had been reached with Facebook for a major investment, which values Jio Platforms at Rs 4.62 lakh crore. RIL stated that the investment is the "largest investment for a minority stake by a technology company anywhere in the world and the largest FDI in the technology sector in India" and that it will accelerate
Commenting on the partnership with Facebook, RIL chairman Mukesh Ambani said that the synergy between Jio and Facebook will help to transform the digital ecosystem of India and will also help support PM Narendra Modi's ambition of Digital India Mission.
However, the deal comes at a time when Facebook-owned WhatsApp has secured approval to roll out its digital payment service in India, according to media reports, to compete with the likes of Google Pay and Paytm.
India is key for Facebook's WhatsApp messaging service which has over 400 million users in India, its biggest market, reaching nearly 80% of smartphone users in the country. Having a local partner could help it in navigating various regulatory issues, including those related to privacy and local storage.
Reliance Jio is the largest 4G service provider in India ahead of Bharti Airtel, Vodafone Idea and BSNL. Reliance Jio has upended Indian telecoms and risen to become the country's leading telecom operator with 388 million subscribers at last count.
Facebook said it will work with Jio to create "new ways for people and businesses to operate more effectively in the growing digital economy." While the Facebook shares were up 2.5% in after-hours trade.
Besides that, a recent report by Cisco said India is poised to have more than 900 million internet users due to the increased penetration of affordable smartphones and cheaper internet plans. India will also have around 2.1 billion internet-connected devices by 2023.