-Shivani Shinde
There is one precious person in our life whom we share all our secrets with! One person who knows what we want even before we say it! वो जिसके गोद में सर राखतेही हमे चेन कि निंद आ जाती हे | चोट लागणे पर जिसका नाम सबसे पेहले जुबा पर आत्ता हे | माँ, आई, अम्मी, अम्मा, mummy, Mumma, माई ! Our life! Our mother ! She is the one who loves her child unconditionally. She is one person that we feel most comfortable with! She is the center of our lives. She is the reason we are here in this world. She is the first friend, teacher, and play every role that requires to nurture a child. She never fails to make sure that we stick to the right path.
From tying your shoelaces for the first time on your first day of school to crying with you as you land your very first job--moms are simply irreplaceable. Celebrating and honoring the embodiment of love, the second Sunday of May is celebrated as International Mother's Day across the world. Here we are sharing on this Mother's Day 2020, some Bollywood movies that portray powerful mothers and are essentially stories of their mammoth sacrifices in every sense and their boundless love for their children: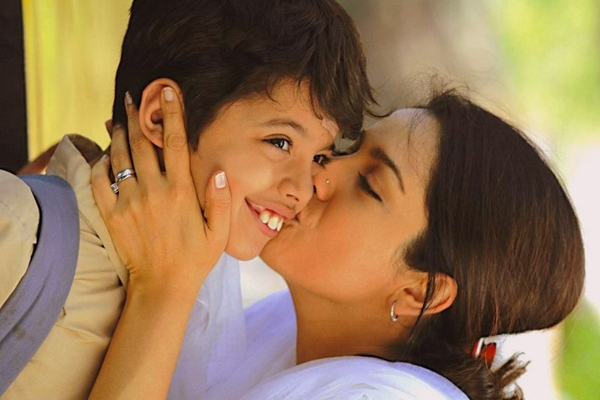 English Vinglish
The lead role played by late Sridevi is a story about a woman, a wife, and a mother who is constantly made to feel insecure for not knowing how to speak and understand English by her family until she decides to learn the language. It shows the journey of a mother who struggles to make her children realize her worth has been the theme of the movie. This movie shows us that if she decided she can do whatever she wants to do. The film captures the journey of a mother who rises above the challenge, despite being ridiculed and teaches her family the importance of a being human over a mere language. Also, it's not just a mother-centric movie but also the quest of a woman to find identity in society.
Mom (2017)
The 2017 crime thriller, Sridevi's last film before her untimely demise, saw her essay the role of a mother-turned-vigilante who sets out to exact revenge against the men who had raped her step-daughter and left her for dead. Mom was an eye-opener for the society as it emphasized that a mother's love is unconditional. Show your mum this film on Mother's Day to celebrate the fact that mum's will do anything for their children.
Secret Superstar (2017)
A musical-drama, starring Zaira Wasim, Aamir Khan, and Meher Vij in important roles, Secret Superstar shows how a mother goes out of her way to help her daughter live her dream of becoming a singer. For instance, the mother Najma (played by Meher) sells her jewelry to buy a laptop for her daughter (Insia) so that she can record her song and upload the video online. Later, Insia's grandmother reveals how her mother had fought all odds to keep her daughter alive despite her father's efforts to abort her
Nil Battey Sannata (2015)
Nil Battey Sannata is one of the sweetest mother-daughter relationship movies, based on the person's right to dream and change their lives, irrespective of social status. A thought-provoking tale of Chanda, whose only dream in life is to provide her daughter education and a respectable life even if it means that she must finish her education first. A reminder to all of us of the selfless and undying spirit of a mother who will go to any extent to nurture and provide the best life for her children.
Badala (2019)
Starring Taapsee Pannu, Amrita Singh and Amitabh Bachchan in the lead, Badla is one of the best movies of 2019. The movie is based on the revenge story of a mother to track the murder of her son. The movie is worth watching and showcases how a mother can turn to a warrior.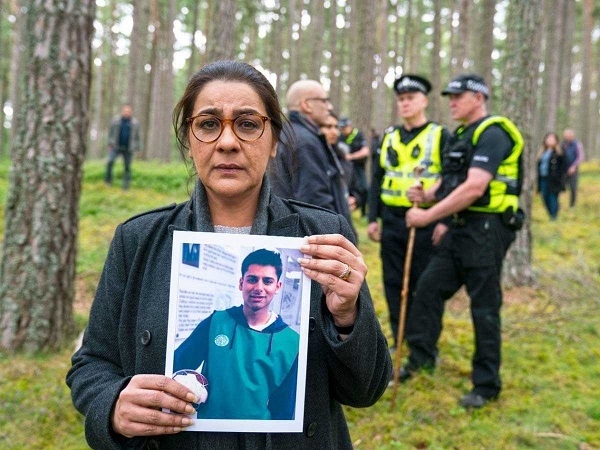 Tare Zameen par (2007)
Taare Zameen Par explores the relationships an 8-year boy has with his father, his mother, and his life. So much so, it becomes the story of any and every child. The story connects instantly with every parent, every mother, and child, and what uplifts the film is its very simplicity, sensitivity, and its performances. The song "Maa" gets back to its elements with a beautiful portrayal of a child's view of his eternal companion, his godsend mother where he appreciates the role maa plays in his life.
'Panga' (2020)
'Panga' is a film that honors the endless hours of work that mothers put behind their families and at the same time urges them to never give up on their dreams and to take that second chance. It not only forms an important voice at a time when so many women drop out of the workforce, but it is also an extremely well-crafted film. The humor and emotionally charged moments are deliciously balanced and the outcome is motivating and exhilarating. This ode to motherhood and chasing one's dreams is a must-watch.
Maatr (2017)
A politician's son and his friends kidnap and sexually assault a school teacher and her daughter. After her daughter dies in the incident, the woman decides to take revenge.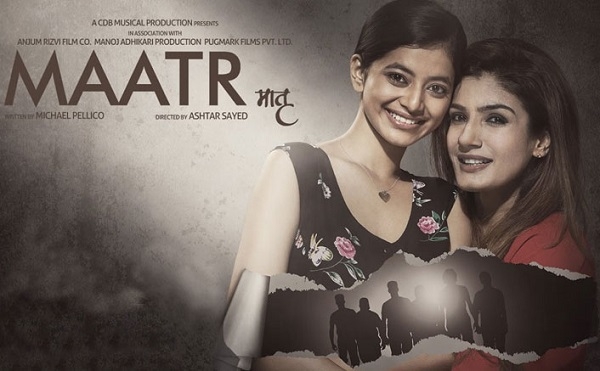 Pinni (2017)
An Indian Hindi-language family drama film written and directed by Tahira Kashyap Khurrana. The protagonist Sudha, a woman in her sixties, is a happy and diligent homemaker who is abreast with the current affairs, much against the general stereotype of a homemaker. She is nearly taken for granted by everybody until she rebels against it. The movie ends with a subtle message that reminds us of knowing the importance of a mother in our lives.