New Delhi, May 14: The Indian Hockeys players will have to download the Aarogya Setu App as the sport's governing body, Hockey India, has made it mandatory for all players and staff. The Aarogya Setu App is developed to track coronavirus.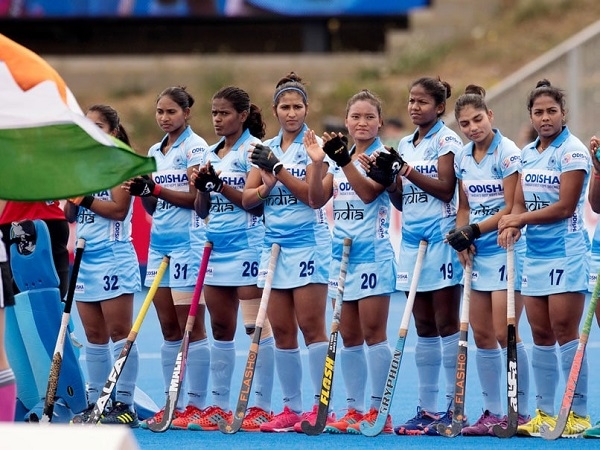 The women and men's national teams have been staying inside the Sports Authority of India's Bangalore center since mid-March. However, Hockey India has handed out 20-page guidelines to the state units. It has stated that the app will be used to check the participant's health status.
Further, it has stated that only those who are 'safe' or 'low risk' will be allowed to take part in tournaments post the pandemic. "Before leaving for the upcoming event, all players and staff must review their status on 'Aarogyasetu' and travel only when the app shows 'safe' or 'low risk' status," the document reads.
"Member Units are advised that in case the App shows a message that a person has a moderate or high risk calculated on the basis of Bluetooth proximity, he/she should not travel to attend the event."
In addition to this, other instructions were for the domestic teams to restart training. It will be including playing five-a-side hockey matches on a full-length pitch, however, the training will be in small groups, with the same set of players at all times. They are supposed to arrive at the ground dressed and clean and sanitize the balls and identifying areas to isolate a person who shows symptoms.
Though there has been no direct reference, the guidelines throw some light on how the national team training could look like in the near future.
The players from the two teams and the respective coaching staff will be e-meeting sports minister Kiren Rijiju on Thursday. During the meeting, the players are expected to request Rijiju to allow the resumption of training, which has been halted after the enforcement of the nationwide lockdown on March 25, at the earliest.
"Full pitch could be divided into 4 parts, and a maximum of 3-4 players could use each part at a time with a minimum of 1-meter space between each player. The same set of 3-4 player(s) should train together at all times to avoid any spread of infection if in case anyone is affected at some point," it added.
The guidelines highlighted some restrictions concerning physical contact. One of them includes that the players will also have to prevent to use of high-fives and fist-bumps and 'avoid physical contact other than in the normal play.' In the post-pandemic scenario, the guidelines gave information about the spectators. "Ideally arrange seats so that participants and spectators are at least one meter apart. Ideally, spectator seating should be arranged in a way that there's the 1-meter distance between each spectator."