-Siddhi Somani
Indian Council of Medical Research (ICMR) and Pune-based National Institute of Virology (NIV) on Thursday declared to have developed Elisa based antibody testing kit for coronavirus COVID-19. "The first batch of completely indigenous IgG ELISA test kit is ready and has also got ICMR clearance", the official statement read.
ELISA test has the advantage of processing 90 samples together in a single run of two-and-a-half hours, and the testing is easily possible even at the district level as the ELISA kit has an inactivated virus. There are also minimal biosafety and biosecurity requirements as compared to the real-time RT-PCR test. This test has the advantage of having much higher sensitivity and specificity as compared to the several rapid test kits", it added.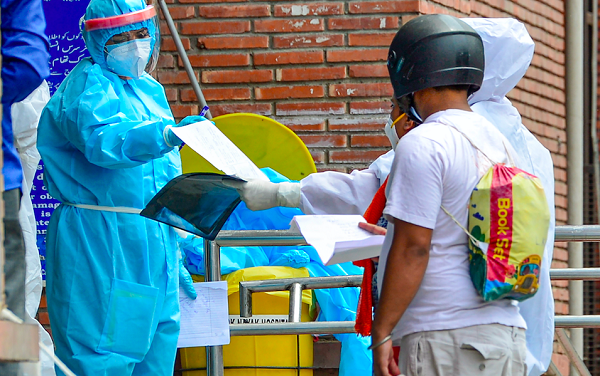 It further said that while real-time RT-PCR is the frontline test for clinical diagnosis of SARS-CoV-2, robust antibody tests are critical for surveillance to understand the proportion of the population exposed to infection. After development in the lab at ICMR-NIV, Pune, the companies like SPAN, J MITRA, Zydus-Cadila, and Cipla have been offered to take up the production.
What is ELISA test?
Enzyme-Linked Immunosorbent Assay or ELISA is a serology test or blood-based test for SARS-CoV-2. The test is used to identify whether a person has been exposed to COVID-19 or not. This is done by detecting the presence of immunoglobulin (Ig)M and IgG antibodies. It is generally a lab-based test.
What is unique about the test?
The test relies on antibodies to detect a target viral protein or antigen using highly specific antibody-antigen interactions. The test involves coating viral proteins (like spike protein) on a plate. Patient samples are then applied on viral protein, and if the patient has antibodies to the viral protein they bind together. The bound antibody-antigen can then be detected with another wash of antibodies that produce a colour. Elisa is not only a test for positive or negative of the infection, but also gives us a measure of antibodies. This is particularly important for developing a vaccine and also for convalescent plasma therapy.
How is ELISA different from current tests?
The widely used RT-PCR tests to diagnose cases of COVID-19 only indicate the presence of the virus or not. It will not help us know if a person was infected and subsequently recovered. RT-PCR tests are slow and need some expertise in collection of nasal swab. In contrast, ELISA tests can give results in 2-5 hours and require only a simple finger prick.
The rapid antibody test works on the same principle as ELISA test, but they are less accurate. The controversy around the efficacy and the pricing of rapid antibody tests is also pushing the government to consider other testing methods.
How useful is ELISA test
ELISA helps us get a sense of the prevalence of the disease in a population by identifying individuals who have developed antibodies to the virus. This will help plan better in opening the economy. The ICMR is doing a national survey using ELISA test to find out the prevalence of COVID-19 in the community.
What is CLIA test?
Chemiluminescence Immunoassay or (CLIA) is also a serology test using a different method. The advantage of CLIA is it will help in the early detection of virus compared to ELISA, and is also suitable for conducting tests in large volumes. It can also detect low-intensity samples. However, CLIA analysers need large labs and are expensive.