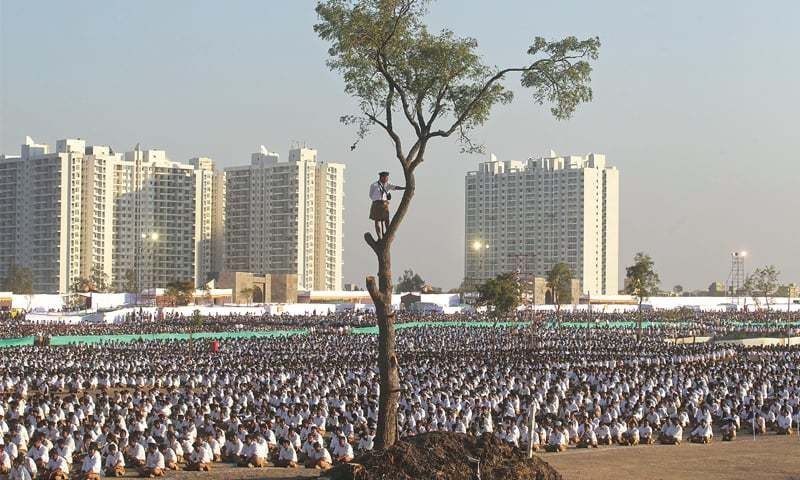 By Prof M. Shabbir
The language of Sangh is understandable by everyone. It covers all dimensions of humanity, politics, governance, economy, and issues of language, religion, and social uplift. Devotional service to the motherland is its core. 'Sarsanghchalak' is an ordinary Swayamsevak dedicated to 'Seva'. In this way, the RSS grows with this attitude it handles social tasks. It believes that only with the involvement with society can bring social change. This can be fashioned by individual preparedness as Vivekananda relies on harmonious development of the body, mind, and soul 'Parivartan' permits Sangh literature.
In this way, the RSS is a forward-looking and futuristic organization.
The author has the opportunity of working with the past and current generation of RSS greats. He is of the view that learning happens not only through teaching sessions and interactions but also through close observation'. He refers to Sarsanghchalak Dr. Mohan Bhagwat since his school days. He is addressed as Mohanji. In those days he was the Pracharak for Nagpur and Vidharbha regions. He was very cautious about the time schedule. It is his greatness that even today he considers himself Swayamsevak of Mohite shakha and is careful to the instruction of 'Mukhya Shikshak' who leads the shakha.
Mohanji is a resolute practitioner of dialogue. The RSS training camp is called the Sangh Shiksha Varg and its duration is for 3 years. Its camps are held periodically. For becoming Sangh Pracharak, Mohanji explains the consultative process. He is of the view that any Swayamsevak can become a 'Sarsanghchalak'.
The author has observed that many decisions in RSS are taken after wide-ranging discussions. The RSS was named after a deep consultative process. The instance of discussions came upon the matter of the RSS uniform. Discussions on this matter were initiated in the Vibhag Pracharak Baithak. This matter was again discussed in the Baithak of Akhil Bharatiya Pratinidhi Sabha (ABPS), the top decision-making body. To conclude the discussion on this point Mohanji wanted to include everyone's view.
Wide Universe of RSS: The Sangh universe is very wide after handling extensive work and onerous responsibilities. The author became the National Organizing Secretary of ABVP in the year 2003. Consequent upon; he traveled nook and corner of India. The ABVP has a forum for international students, the world organization of students, youth, which is currently a robust body. Many students from these bodies used to come for study to Indian Universities. They have developed a well-connected alumni community.
There are issues of Globalization, nationalism, social justice for students, and equality of all castes and communities. ABVP is focusing constantly on these issues in a sustained manner. The Sangh is going on the basis of good personal relationships and teamwork. There are no rigid hierarchies. It is based on a key RSS management principle. The Sangh's dynamism is distinctive. It is autonomous and decentralized in form. Introducing this book to the academic world, it is imperative to explore that this book focuses on RSS principles.
It is governed by the values of Indian culture and its compatibility with the current notion of liberty. The Hindu identity, organization of Hindu society, views on the changing social trends, marriage, parenting, homosexuality, and various other elite subjects are analyzed explicitly in this book. To clarify the RSS lexicon, separate glossaries of technical terms are appended. This book has several road maps. All road maps of RSS move on peruse of building on India's strength and rectifying its weaknesses.
For this book, the poverty alteration plan, social harmony, equality and unity, empowerment of women, education, culture, security, and preservation of cultural values are very important issues. The learned author potently opines that the Sangh is "A vehicle of unity for a powerful India. This is the story of India's future. This is the story of RSS".
The Founder of RSS: Dr. Keshav Baliram Hegdewar or Doctorji, is the founder of Sangh. Doctorji has a tremendous influence on Swayamsevaks of the Sangh. Swayamsevak mediates the values of Doctorjis life. He lived a simple life and used to carry a walking stick. It was his view that one becomes king by his own attributes and heroism reflects his brave temperament. His family belongs to a traditional Hindu known for its piety. To study Vedas was his family tradition. He was a born patriot. At that time Nagpur was a fertile territory for nationalist activities.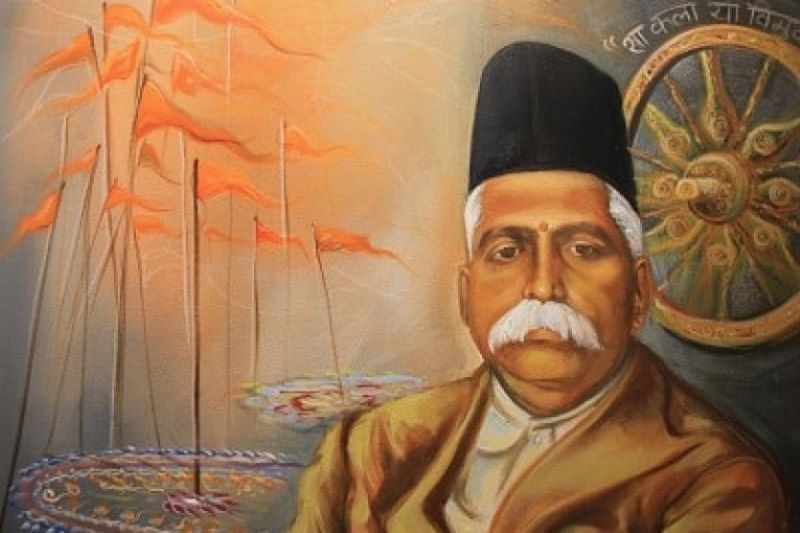 Since childhood Doctorji was influenced by Lokmanya Tilak, whose thoughts held sway at Vidarbha and the surrounding regions. He was antagonistic towards foreign rule. The nation was always first to him. The British Government announced its decision to partition Bengal in 1905. This invited a vehement reaction. Doctorji was an adolescent of sixteen years at that time. 'Vande Mataram' had become the nationalist Mantra; a patriotic salute. It was banned later on. The local police registered a case under section 180 IPC against Doctorji but he remains undeterred and his nationalist leanings were increasing day by day. Trilokya Nath Chakravarthy made multiple references to Doctorji in his book: JAIL MAIN TEES VARSH.
Doctorji was a part of the drive that was going on against the British regime and he collected funds for the defense of revolutionaries of the Anushilan Samiti who were facing trials in the Alipore bomb case. In 1910, Doctorji not for his medical education but to satisfy his patriotic ferment moved to Calcutta city. Similarly, in times of epidemics, Doctorji was a volunteer and used his medical degree for serving the poor.
During this difficult time, Doctorji went from hut to hut treating the affected people. He was in close contact with Punjabi and Bengali revolutionaries. He was managing a security drill. The revolutionary oath he administered before Chhatrapati Shivaji Maharaj and Samartha Ramdas.
During this phase, Doctorji developed a relationship with Wardha-based advocate Appaji Joshi who played a crucial role in the founding of the RSS. Doctorji was even jailed during Gandhian Satyagraha Movement. According to him, the basis of the liberation of the motherland and national service could not be located to anyone's personality.
He got intellectual inspiration from two Marathi classics: Das Bodh and Geeta Rahasya. He was determined to raise Swayamsevaks and his plan was bringing change in India through the work of Swayamsevaks. He believed that India was enslaved not only because of external forces but due to internal discord and divisions. He gave space to conduct dialogues without discrimination and hierarchy. Out of this thesis, the concept of Shakha came into being in later years.
He was highly inspired by the thoughts of Samarth Ramdas: "Without action, verses are meaningless. Without hardships and severe labor, a kingdom cannot be won". The principles on which Sangh is based float from experiences from Doctorji for the purpose of longevity and stability, A movement needs to have a life of its own, and capacity to strive for performance beyond the life span of great personalities.
Doctorji was the originator. He buried himself like a seed in a deep India's soil. He was not ambitious for his popularity. He was a person of exceptional management acumen. He was keen to get volunteers in thousands for national service spreading themselves in every nook and corner of the country. Doctorji was a Congressman devoted to volunteering. Nevertheless, he came out of it to start the RSS. Its basic reason was Congress which was entirely political and it did not suit Doctorji who stood for high ideals of selfless service of society.
He revealed these facts to Gandhiji who praised his method of youth training. It was not possible to begin an organization like RSS within Congress. It was not the question of money but the question of 'Antahkarana'. Antahkarana is the Vedantic description of the psychological process that combines the subtle elements of mind, consciousness, and intellect to go beyond the limitations of ego and self.
Doctorji observed that problem with Congress leadership was that they did not have 'Udaar Antahkarana'. This is the reason Doctorji created the RSS. Thus, Doctorji formed RSS. Raghunath Bande was appointed its acting secretary and was authorized to select two joint secretaries. Doctorji continued to guide the RSS without any formal post. With the passage of time, the RSS structure is formalized and in 1929 on the request of all numbers a post was created and Doctorji assumed the charge as 'Sarsanghchalak'.
Doctorji led great emphasis on self-reliance on the very beginning to start the practice of monetary contributions in the form of 'Gurudakshana' to run the Sangh. Expenses of RSS are met with this money. This spirit is the basis of the doctor's vision and Sangh's strength. The saffron flag and the slogan 'Bharat Mata Ki Jai' constitute the hallmark of RSS. The saffron flag defines India and its internal values and sacrifice, renunciation, valor, and learning.
The saffron flag became the RSS flag. 'Bharat Mata Ki Jai' constitutes the core of India as a sacred mother. These two inspirations shaped the Swayamsevaks and it came into being built the RSS courageously.
The Chosen Leader: At the age of 36 Doctorji founded the RSS. He had no personal ambition of leadership. He was chosen to become the leader due to his extraordinary ability. He has first Sarsanghchalak. He always stayed in the background. He was forward-looking and crossed the limit of rational thinking. Many organizations disintegrated when their leaders gave priority to the comfort of their lives.
He had faith in the common people. From among them, he raised Swayamsevaks, and through them, he carried out his struggle against the British regime. Prior to India's independence, he pledged that every Swayamsevak before the RSS flag recited the verse 'Freedom for the Hindu Rashtra'. When India got freedom, this was changed to "Comprehensive development of Hindu Rashtra".
Doctorji was focused on the organization of the Indian nation on the basis of its values, culture, and traditions. Hence primary quality for anyone to become a Swayamsevak is to have a feeling of brotherhood towards fellow country people. It created the ethics of service which is known as 'Seva'. This vision gave primacy to the work of the Sangh.
Whenever Doctorji visited any part of the country, he liked to meet the notables of that region. He reached out purposely to such people to explain Sangh's activities. He also met those whoever to oppose him and involved in creating hurdles in the way of his work. The Sangh celebrated Independence Day on 26th January 1930, at all the Sangh shakhas formed till then. Resultantly thousands of Swayamsevaks participated in India's freedom movement.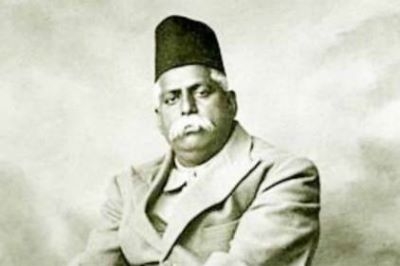 Doctorji led satyagrahis during Gandhiji's civil disobedience movement. Doctorji was sent to jail and spent there one year. Doctorji, who had long term vision, was able to create an instrument that not only worked in their lifetime but was enough to carry the work forward. He was a unique personality. His vision was not subject to any limitation, prejudice, and ideas of the present. He visualized the strength and weaknesses of the past and the present.
He created a methodology that was realistic, futuristic, and balanced. His methodology has stood the test of time as it is robust and organic movement. According to Doctorji whatever people do feel cannot be resolved administratively as the solution lies in social consciousness.
The RSS was never meant to be an elite club as it was conceived as an organization of common people. It remained beyond caste, profession, and social status. It has an inbuilt capacity to evolve people from all walks of life. This is an assimilated current of Hindu society which is the basic characteristic of India. When the Sangh advances it is not to imperial others or strives fear. The Sangh is India's biggest assimilative and integrative force.
Doctorji remarked: "The British should go but we must analyze why we were subjective and why we were not able to overcome the invaders". After deep thought, he concluded that we had lost our cultural unity and our sense of identity as India was enslaved repeatedly. The unity of people, the restoration of its identity, and connecting India's past to the future became his mission. This central idea became the core of Sangh.
These postulates are Cultural notion, Spiritual unity, or Ekatmata i.e. oneness or Samuhikta. In view of Sangh, language is not only the medium of communication but is also a career culture. Side by side other languages and dialects should also get fair space and respect especially ancient languages like Sanskrit and Tamil which have a history of thousands of years and the glorious history of our Bharat is engulfed. Nevertheless, it believes that there is a need for the promotion of other Indian languages. (To be continued…)