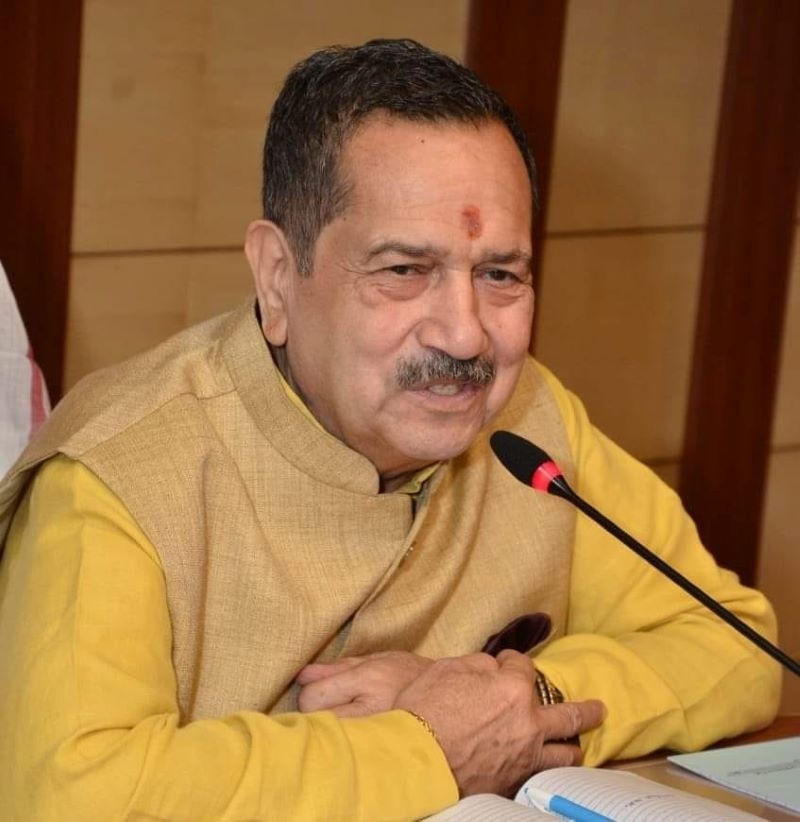 Ranchi, May 22: India is not a consumerist economy. Our society follows the lofty ideals of restraint and self-discipline. Though the country is facing a challenge of the COVID-19 pandemic, there is no need to be afraid of this treat. India has the capability to make the best use of this opportunity to make our country a leading economy.
These views were expressed by RSS national executive committee member Indresh Kumar. He was speaking at a Facebook Live program organized by the Jharkhand Chaitanya Parishad on Thursday.
Our country is not just facing the coronavirus threat, it is also passing through a period of transformation and we have the capability to make the best use of this opportunity to make our country great, he said.
Indresh Kumar, who is also an inspiration for a number of social and cultural organizations like the Bharat-Tibet Sahyog Manch, Himalaya Parivar, FANS, MRM, etc., said that the year 2020 may be gone in fighting the coronavirus in India and the world. However, there is no need to be afraid of this virus. We will surely and confidently overcome this threat, he added.
However, due to COVID-19, the world is facing the threat of an economic slowdown, unemployment, and so on and India too is not an exception. The only solution to this slowdown is to limit our demands and follow austerity in our life. If we could do this, then we would definitely overcome this economic slowdown and India will be the first nation to overcome this recession, he added.
The economic models of Communism and capitalism failed miserably. Their limitations to sustain the global economic order were exposed by the coronavirus attack. That is because they are based on consumerist philosophy. India is not a consumerist society. We observe restraint and limit our needs to sustain ourselves.
Indian society is bestowed with virtues like restraint, compassion, harmony, and goodwill for others by birth. These virtues will help us overcome this virus threat and emerge as a strong economy and a powerful nation in the world, he said.
He added that for some time India adopted western consumerist economic models but we did not allow us to get swayed away with its glitter because of the restraint, he added. We have learned to live in adjustment with the times and our immunity is stronger than that of the people of the developed world.
This is the time when we should use the minimum for our own self and give maximum to society. Each religion teaches this compassion and service. The Covid-19 is teaching us to emulate these religious teachings in our life, Indresh Kumar said.