New Delhi, May 27: In a tight slap to those who sell Hinduphobia in overseas market, the Tourism Ministry of India on Wednesday rejected to release the sponsorship payment for Havard's Hinduphobic event held in February 2020 at Harvard Kennedy School by 'few Indian Students'.
"#VICTORY- Payment for Harvard event rejected by Tourism Ministry following LRO complaint! See d response from TourMin to our complaint!", the Legal Rights Observatory (LRO) said in its tweet.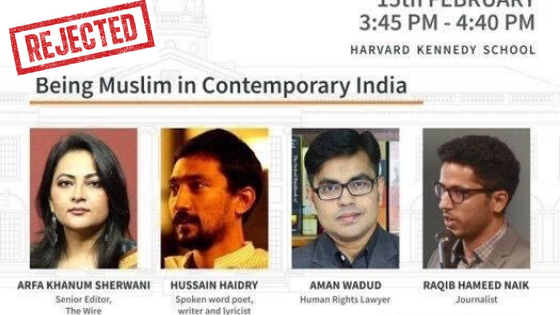 The student run conference had, 1- Arfa Khanum Sherwani, Senior Editor, The Wire, 2- Hussain Haidry, Spoken Word Poet, writer and lyricist, 3- Aman Wadud, Human Rights lawyer, 4- Raqib Hameed Naik, Journlist, discussing on 'Being Muslim in Contemporary India'.
This is after LRO, the legal activism group to safeguard Indian national interest registered complaints to Tourism Minister Prahlad Singh Patel seeking clarification. Thanking LRO for the information, the Ministry of Tourism said that the matter was discussed with India Tourism, New York and that the office had advised not to release the sponsorship payment to the Orgaisers.
"All India Tourism Offices in the overseas markets ate being suitably advised in the matter. In the light if these facts, the grievance may be treated as settled", the response letter added. The Havard's Hinduphobic event was also sponsored by the Godrej Group Indorama, Kotak Group and India Today as noted by the LRO.