Manipur, June 1: After getting treatment for cancer and returning to Manipur from Delhi last week, the former Asian Games gold medallist boxer Dingko Singh has now tested positive for coronavirus. Dingko who has been suffering from liver cancer since 2017, was airlifted to Delhi last month for radiation therapy there.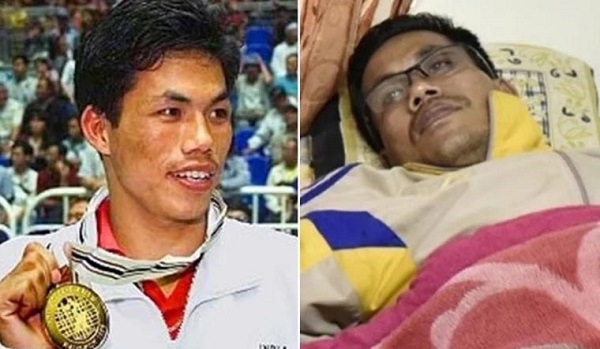 Dingko was discharged on May 21 and returned to Imphal last week. His wife Babai Devi said that Dingko had a fever due to which he was tested. When the reports came out, it stated that the pugilist was confirmed positive for coronavirus. "After reaching Manipur on May 23, Dingko Singh was in quarantine and he had a fever so he was tested yesterday and his report came today. HE is now admitted to a government hospital," she noted.
Dingko was airlifted to Delhi from Manipur arranged by Boxing Federation of India (BFI) in co-ordination with Sports Ministry after he had made a request to the Ministry to help him travel from Manipur to Delhi for his cancer treatment.
The first signs came when he was contracted with jaundice in August 2017. Further examination at the Institute of Liver and Biliary Sciences (ILBS) in January, the doctors suspected cholangiocarcinoma, a form of liver cancer. The doctors had asked him to undergo chemotherapy cycle but the doctor in Manipur told him his bilirubin levels are high so they cannot give him the treatment at the moment. The treatment could be only done in Delhi.
Due to the travel restrictions given the lockdown, the former boxer could not travel. Further, it was reported that the Sports Minister Kiren Rijiju had spoken to Manipur Chief Minister and requested him to extend every possible assistance to Dingko Singh because he is in need of medical assistance in Imphal where he is staying now.