-Siddhi Somani
And the history seems to repeat after 30 years staking the lives of Kashmiri Pandits in the valley. The Sarpanch, Ajay Pandita on Monday evening was shot dead by unidentified terrorists in Anantnag district, evoking widespread anger among the Kashmiri Pandit community which was ethnically cleansed from the Valley in 1990 by Pakistan-backed terror groups. Meanwhile, all those shouting, tweeting, writing grand op-eds, sermonizing and high roading, distributing certifications while in support of those Pulitzer prize winners and photo journalists who support and perpetuate terrorists propaganda haven't been able to thumb down a single word yet.
Sacrifice for democracy?
The situation in this polarised society has become so worse that it's not at all a suprise for an obvious silence from the usual suspects who cry their heart hoarse otherwise. Congress leader Rahul Gandhi said violence will never win in Kashmir, as he condoled the death of a sarpanch. "My condolences to the family and friends of Ajay Pandita, who sacrificed his life for the democratic process in Kashmir. We stand with you in this time of grief. Violence will never win," he said on Twitter.
India mourns Ajay Pandita killing, nationwide clamour for justice but Congress didn't fail to viel 'Islamists'. "Pandita sacrificed his life for the democratic process in Kashmir", he said giving a open cleanchit to Pakistan 'backed' jihad front. What kind of democracy is he talking about where Hindus are targeted and killed, wiped off from their own land? Leaving behind the Hindu Muslim talk here, any Indian gunned down in its own land by outsiders is condemnable, right? So then why this selective approach?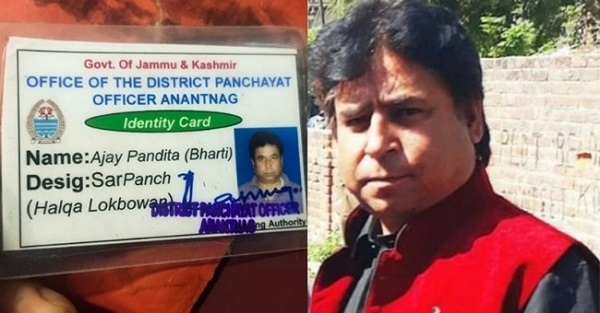 A hammer on secularism?
In most countries, secularism means the non-recognition of every religion. In India, it means the recognition of every religion. And it takes things even forward and gives minority religions extra privileges. Well, nothing more is to be expected from Arundhati Roy, Rana Ayub, and all those pseudo seculars who are hiding down the line today as they did in Palghar mob lynching case. The term pseudo-secularism pejoratively describe policies considered to involve minority appeasement. The Hindus form the majority religious community in India; the term pseudo-secular implies that those who claim to be secular are actually not so, but are anti-Hindu and pro-minority.
But the history of Jammu and Kashmir is different and a lot has changed since 1990. The demography has changed, people there have changed, ideologies have changed and so is the concept of minority there. The Hindus are minority in Kashmir after lakhs of Kashmiri Pandit families on January 19, 1990 were forced to leave their natives and migrate to other part of the nation. Now, when Hindus in Kashmir are in minority, India wonders why these so called secular people are silent on Pandita's killing.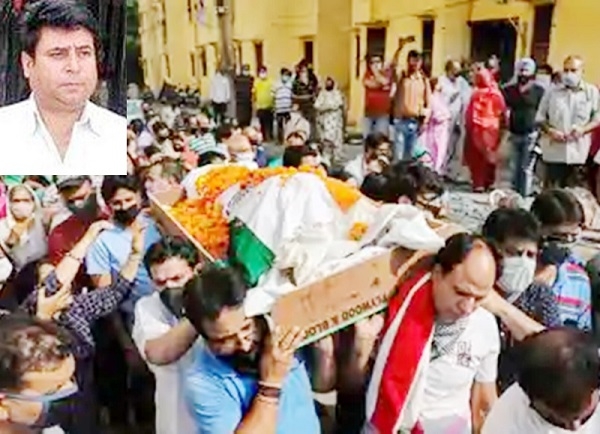 Sabotaging Jammu and Kashmir domicile rules?
Until last year, the state of Kashmir enjoyed a special status under the constitutional provisions of Article 370 and 35A, which didn't allow anyone from the rest of India to obtain domicile status there. This meant outsiders couldn't apply for jobs in the local government. However, both these provisions were scrapped on 5 August last year. Earlier this week, the central government also introduced a new definition of domicile in the union territory through the Jammu and Kashmir Reorganisation (Adaptation of State Laws) Order, 2020. The new definition allows all Indian citizens to apply for government jobs in Jammu and Kashir if they fulfil certain conditions.
Thirty years after they fled their homes in the Valley, an older generation of Kashmiri Pandits continue to yearn for the lives they led before the exodus. They dream of returning to their old wooden homes surrounded by chinar trees and ringed by snow-capped mountains. The revocation of Article 370 had done anything but raised a hope for these Pandits to return back to the valley. With Kashmiri Pandits and Hindus specifically being targeted in Kashmir, is there a chance that these people may never return back to their natives?
India is a land of so many religions and so it is open for choices. It's democracy after all.. some favour something others won't.. some speak up while other opt silence! Whom all are we to blame? But, death of any Indian, Hindu or a Muslim by the Jihadis, further followed by 'intellectual' silence is a kill to humanity. It's all about those unchanged scripts that highlight a question mark after Indian democracy!