Bengaluru, June 17: Two biggest tech giants Samsung and OnePlus have announced that they are going to locally manufacture most of their televisions (TVs) in India, as the government abolished import duty on open cell TV panels, which constitute 70% of a television's input cost. This would also aid them in preventing any possible damages to the supply chain in the future boosting PM Narendra Modi's 'Atmanirbhar Bharat' initiative.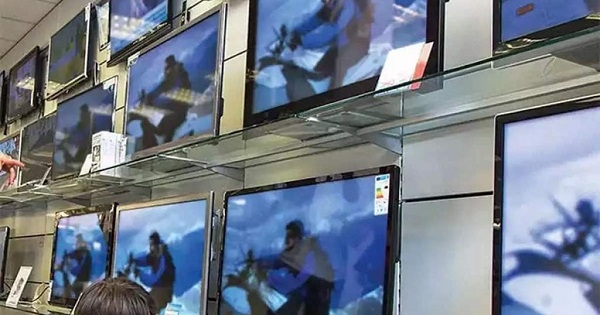 Samsung is set to bring down the tally of TVs imported from its plants in other countries and locally manufacture as many as 85-90 percent of all TVs it sells in India. Samsung and OnePlus have both partnered with a Chinese electronics firm Skyworth to manufacture TV sets at its plant in Hyderabad which is run as a joint venture with an Indian partner. Skyworth will be producing 32 and 43 inches TV sets for the time being.
Samsung expanded its partnership with Dixon Technologies. Earlier, Dixon was manufacturing the 32 and 43-inch models for Samsung in India since January this year and now Skyworth will be manufacturing the 32 and 43 inches as of now.
Meanwhile, as for OnePlus, this will be the first time the company will be making TVs in India. The company currently imports its existing lineup from China, but will locally manufacture its upcoming models. One Plus has said that the company will begin the domestic production of TVs in the country.
The move comes even as companies are taking up steps to prevent any possible disruptions in the supply chain as it had happened in the wake of the COVID-19 pandemic. Any disruption could prove costly given the TV market has revived in the nation. Apart from this companies like LG, Sony, Panasonic, and Xiaomi, are already making their TVs in India.