New Delhi, June 18: The Indian Intelligence agencies handed over a list of 52 mobile applications linked to China, saying the mobile application poses a security threat to the nation as it would extract a large amount of data outside India. The agencies have asked the government to block or advise people to stop the use of the apps which remain popular among Indian users.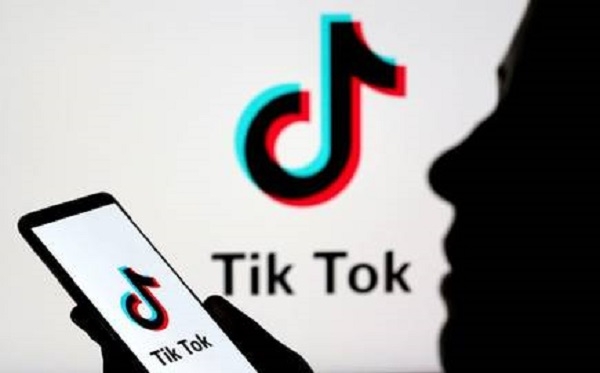 Though these companies have refuted all allegations of sending user data out of the country. The list of applications sent by the security establishment to the government includes video conferencing app Zoom, short-video app TikTok, and other utility and content apps such as UC Browser, Xender, SHAREit, and Clean-master. Over and above the China-linked apps, Intel agencies have raised concerns about video-conferencing app Zoom. In April this year, the home ministry had issued an advisory on the use of Zoom on the recommendation of the national cybersecurity agency – Computer Emergency Response Team of India (CERT-in).
India is not the first country to restrict the use of Zoom app within the government. Taiwan also has banned government agencies from using Zoom. The German Foreign Ministry has also restricted the use of zoom in emergencies, while the United States Senate advised members to use other such platforms.
According to officials, many Android and IOS applications, either developed by Chinese firms or launched by companies having Chinese links, had the potential to be used as a malicious ware or spyware. Reports suggest that security agencies had advised the security personnel from using the apps, because of the dangerous impact on data security. A government official stated that the recommendation made by the intelligence has been supported by the National Security Council Secretariat agreeing with the fact that these apps can be dangerous to India's internal security.
Also, several reports have emerged that the security agencies had advised security personnel to refrain from using them in view of the 'detrimental impact that this could have on data security'.
The list of apps popular video-sharing app TikTok, file sharing app Xender, and SHAREit. It also includes a list of apps from one of India's most popular smartphone brands, Xiaomi- Mi Community, Mi Store, Mi Video call-Xiaomi. Apart from this, it also includes Clash of Kings, SHEIN, UC Browser, 360 Security, APUS Browser, Baidu Map, Baidu Translate, BeautyPlus, Bigo Live, CacheClear DU apps studio, Clean Master – Cheetah, ClubFactory, CM Browser, DU Battery Saver, DU Browser, DU Cleaner.
The other apps include DU Privacy, DU recorder, ES File Explorer, Helo, Kwai, LIKE Mail Master, NewsDog, Parallel Space, Perfect Corp, Photo Wonder, QQ International, QQ Launcher, QQ Mail, QQ Music, QQ NewsFeed, QQ Player, QQ Security Centre, ROMWE, SelfieCity, SHAREit, UC News, Vault-Hide, Vigo Video, Virus Cleaner (Hi Security Lab), VivaVideo- QU Video Inc, WeChat, Weibo, WeSync, Wonder Camera, Xender and YouCam Makeup.
Chinese hardware and software manufacturers have often been blamed for breaching the data security of the users. That is also the reason why several countries had completely banned the use of some Chinese apps by their government officials. The practice was followed by several technology companies for their employees too.
With these recent tensions between India and China mounting, agencies warn that an even grave implication of these apps could be their use by China to degrade communications services in case the conflict escalates.
In 2014, the Indian Air Force had sent a circular to its personnel warning them against the use of the device after a security firm had reported that the devices were pre-loaded with software to spy on users. The Indian Air Force had sent a circular to its personnel warning them against the use of the device after a security firm had reported that the devices were pre-loaded with software to spy on users