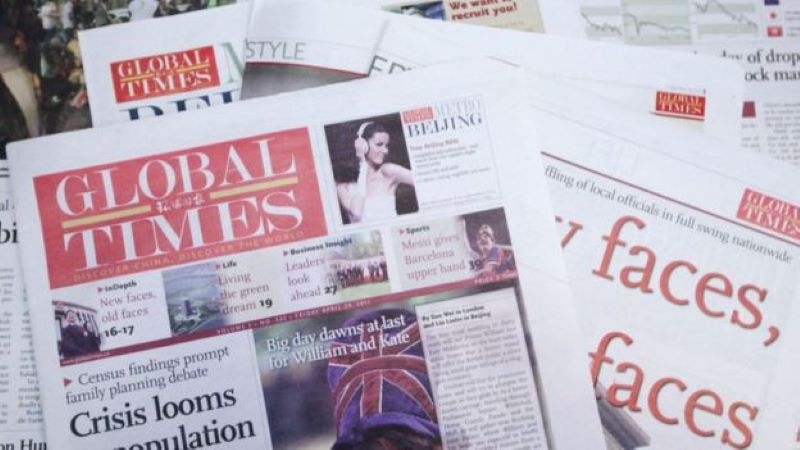 China has developed propaganda machinery on the basis of which it presents the blatant falsehood before the world effectively. In case of the recent attack on Bharatiya soldiers in Galvan Valley on Monday night, the Chinese propaganda machine was at work from Tuesday morning trying to turn the global opinion in its favor.
The Chinese behavior in Galvan Valley was totally uncivilized and unacceptable. There is nothing shameful an act than to carry out a clandestine attack in the night while holding talks in the day on reducing the border tension. But the Chinese are known for this treachery. We had experienced it in 1962. The height is, in spite of this the Chinese media, Global Times are busy launching psychological warfare against Bharat.
'Global Times' a Chinese newspaper said that Bharat could have saved its 17 soldiers but for the delay in reaching the rescue and treatment of the injured. The editor of the newspaper Hu Xijun continues to write in an inflammatory language about the recent skirmishes.
China tried to fix the responsibility for this on Bharat. Within an hour's time after the Bharatiya Army held a press conference to tell the exact position on the border, the Chinese foreign ministry put the blame on Bharat alleging that Bharatiya soldiers tried to cross the LAC leading to the violent skirmish. Chinese government and media are shamelessly trying to pose them 'innocent' by playing a 'victim card' in this case.
China shamelessly spreading a false narrative and telling the world how Bharat was violating the LAC and agreements related to it when the ground reality was actually the opposite of the Chinese propaganda. Bharat must give a befitting reply to this shameless Chinese propaganda. The Government will have to concentrate on fighting with China on this propaganda machinery and economic front at the same time.
The government of Bharat has taken steps to corner China on the economic front. The Telecom Ministry and Railway Ministry have clarified that no Chinese equipment will be utilized in any of their projects henceforth.