Mumbai, June 20: The chairman of Reliance Industries Ltd (RIL) and Asia's wealthiest man Mukesh Ambani has become the ninth richest billionaire in the world on Forbes Real-time Billionaires List. The development comes as his net worth has raised to $64.5 billion after RIL raised more than $15 billion in just 58 days.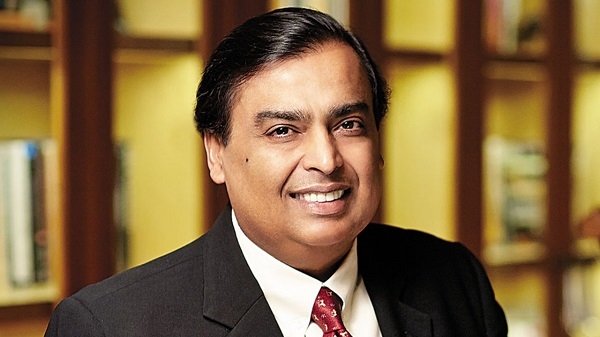 In March 2020, Ambani was ranked 21st on Forbes' annual billionaire list. In just 3 months he has stormed into the treasured club by replacing Oracle Corp's Larry Ellison and France's Francoise Bettencourt Meyers who is the wealthiest woman in the world. With this, RIL also joins the club of most valued energy companies in the world and has surpassed its strategic partner British oil major BP Plc in terms of market capitalization.
Mukesh Ambani said that he has fulfilled his promise of making RIL a net debt-free company much ahead of the target. The conglomerate had a net-debt of Rs 161,035 crore, as on 31st March 2020. Over the last nine weeks, RIL's digital arm Jio Platforms raised Rs 1.16 lakh crore from marque technology investors.
RIL has raised Rs1.75 trillion against its net debt of ₹1.61 trillion, through a 24.71% stake sale of equity of its subsidiary Jio Platforms to nearly a dozen investors. Ten firms including Facebook Inc. General Atlantic, Silver Lake Partners, and KKR & Co. have poured a total of USD 15.2 billion into Jio.
Saudi Arabia-based Public Investment Fund (PIF) was the latest to invest, according to a statement from Jio on Thursday. Saudi Arabia's sovereign wealth fund is said to invest Rs 11,367 crore for a 2.32 percent stake in the company.
Forbes' Real-Time Billionaires rankings track the daily ups and downs in the fortunes of the world's richest people. The value of individuals' public holdings is updated every five minutes when respective stock markets are open. Amazon founder Jeff Bezos tops the list with a net worth of USD 160.4 billion followed by Bill Gates with USD 109.9 billion and Facebook founder Mark Zuckerberg is fourth with USD 86.9 billion. Ambani is a notch above Google's co-founder Larry Page with his net worth at the US.