-Shivani Shinde
"Tu sapna tha... Tu kiran tha jo andhere me kahi kho gya.."
Sushant Singh Rajput the bright rising star, passed away on June 14. His sudden demise has shocked the entire country and left everyone grief-stricken. His tragic demise has affected not only his loved ones but also those for whom he was the light at the end of the tunnel. He has indeed made us all rethink how the Bollywood industry functions. The incident has blown the lid off Bollywood's dirty game and power play by self-appointed gatekeepers. His death has certainly reignited the discussions around the struggle of survival in Bollywood, with many insiders highlighting the 'cruel and unforgiving' nature of the industry, particularly tough on outsiders.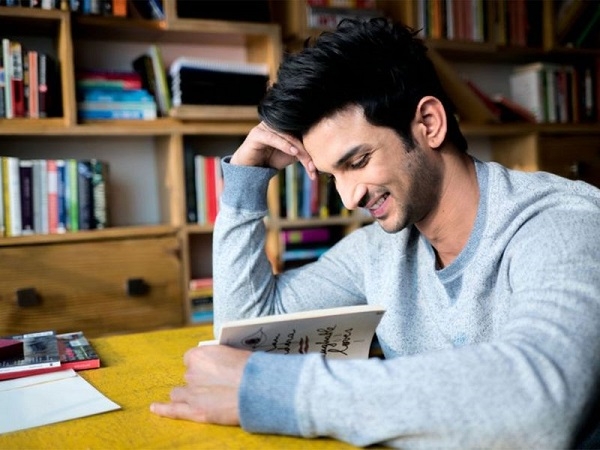 Why did a young, successful celebrity ended his life? Was he depressed? Was it because he was an outsider to the industry and had no Godfathers in Bollywood? These unanswered questions have also raised anger in netizens. The internet has not just considered him to be a victim of nepotism, but also of bullying. The anger was fuelled when his fans showed that how Bollywood treated him like an outsider and how they always made him feel like an outsider, and how he was never acknowledged for his work. This gave fire to the continuous attempts to silence voices of struggle and ostracise the calls for introspection - that it wished to keep under wraps at any cost. His death, though, has highlighted the toxicity of several people-stars, politicians and fans alike. Riding on something as unfortunate as death, people have tried to leverage it for their agenda.
Further, many netizens claimed that big production houses like the Dharma Production, Sajid Nadiadwala, YRF, TSeries, Salman Khan, Dinesh Vijan, and Balaji had banned him. Actress Kangana Ranaut, who also came out with an angry statement after his death blaming his suicide on rampant nepotism and favoritism in the film industry, has been named amongst one of 'those' who witnesses Bollywood as villains. Karan Johar and Aditya Chopra, have been accused of bullying and overlooking Sushant's talent and choosing star-kids for their films.
It is not the first time that an actor had committed suicide. Then why people angry at his death?
Sushant was just like other boys who grown up watching Bollywood movies idolizing their movie stars and believing that this industry is a parallel universe. The actor once said that get inspired by SRK. Just like other boys he also wanted to become the SRK of his generation, the one to have made a successful transition from television to films, lakhs, and lakhs of aspiring actors wanted to become the future stars.
To fulfil his dream he quit his studies in the third year to enter the world of showbiz, he became a star on the small screen when he played the lead in a TV show called 'Pavitra Rishta'. He won everyone's heart through that serial. After that show, he got a golden opportunity to showcase his talent on the 17MM screen. He made everyone head turn with his debut film 'Kai Po Che' which released in 2013. Since then, Rajput has been part of some big films, that have been backed by the so-called A-listers of the film industry. 'PK', 'Shuddh Desi Romance', 'Detective Byomkesh Bakshi (both were produced by Adi Chopra's YRF), 'MS Dhoni: The Untold Story' (Fox Star India) were big-budget films- directed and backed by known names.
In 7 years, Sushant had not only carved a niche for himself in the industry but also was one of the rare few who worked his way up, witness box office success with his films, and earned critical praise for many of his performances. He was trying to become a self-made hero like SRK and Ayushmann Khurana in an incurable world that thrived on bias and self-interest. With no godfather in the industry, he simply proved that with hard work and determination, dreams could come true. And, any obstacle could be overcome.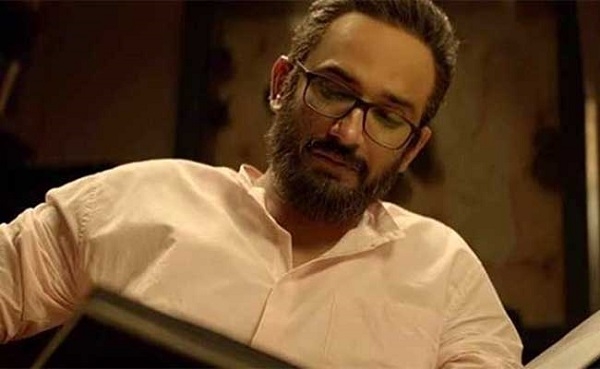 His success story gave hope to struggling artists not only in the industry but across the country. He became a living example that fanned the spirit of struggling actors every time failures and setbacks threatened to vanquish it. He becomes the dream personified. Sushant's journey has been inspirational for many aspiring actors come to Mumbai to become an actor. He had made it, he was living the ultimate 'goal' millions only dreamt of. The common man connects his life with Sushant's life as they also know the struggle he has gone through today, Because of Sushant, a common name also gets a hope that he or she can also be like Sushant and can become a star in Bollywood on the basis of pure talent.
These people agter his death got angry because they certainly learned that there is no place for talent in Bollywood. No one care how talented you are if you don't have a godfather then you cannot survive in this industry. Sushant became a victim of Nepotism. About nepotism, he had once said, "if you deliberately don't allow the right talent to come up, then there is a problem". It's rampant like it is many other professions and it has to be addressed and called out. Star -kids do have it easy compared to an outsider, but some of the biggest stars in Bollywood do not belong to film families and worked hard to reach where they are. Sushant Singh Rajput was one of them.
Though after hit film industry never gives him the credit, they never treat him like an actor. The industry called him an outsider as he has no godfather, and he did not belong to any star. The industry is so closed off that a self-made actor and introvert like Sushant Singh Rajput would often find himself struggling to simply stay afloat despite the good work he has been putting in. Netizen shows how an entire structure of power-wielding 'higher-ups' is at play to sieve out who flourishes and who moves into oblivion with their permission. Be it due to lack of opportunities, sabotage games, or even acknowledgment serves as the final nail in the coffin. Social media show how his performance got to judge by his looks. how every performance is pitted against numbers. Talent and sincerity come at a cost, and it is a constant battle to seek the wind under your wings.
They are angry because they want justice for Sushant and them! Justice for all those struggling actors who wanted to become the next SSR. And If we want justice for him them we should stop this we need to encourage talent, we should not watch the film because of the names. we should prioritize the movies with the story and talent.