New Delhi, June 29: With an aim to get a boost from the FIFA U-17 Women's World Cup to be hosted in India, the Indian women's team goalkeeper Aditi Chouhan believes that it will have a "huge impact on breaking social taboos and generating the awareness among women's football, and parents in general."
Speaking about the World Cup to be staged next year in India, she said, "I think the World Cup is a great opportunity. More people will get to support women's football, and that will help a lot many girls to play -- both in terms of developing women's football and generating awareness around women's football. The World Cup will address many social aspects and leave a legacy on the Indian society," in a live chat with AIFF TV.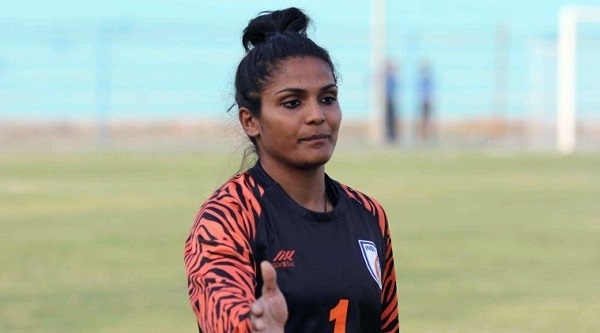 However, the 27-year-old feels that the situation has improved a lot but there is a lot that needs to be done for the promotion of women's football in India. "It is understandable parents will take time to understand and develop the mentality. With the Hero Indian Women's League, women's football in India is taking shape. The girl can look up to the league," she maintained. "But I feel we should not just contemplate about the future and hold our girls back from venturing out new avenues. More clubs, corporate bodies have come forward to show interest in women's football and that has more impact on society."
Further, she went to explain how parents play a major role in career-making as drawn support from her parents that helped her to blossom in football. The support not only helped to explore different sports during her childhood but also aided her to improve her personality in the future. "Had my parents not supported early, I could not have achieved whatever I could have. Exploring different sports helped me grow my personality. I don't hold back from expressing myself. We should make our own choices about whatever we want to do."
Aditi added that more girls will follow the footsteps national team striker Devi, who last year became the first Indian woman to play in a top professional league in Europe. She now plays in the Scottish Premier League with Glasgow-based Rangers. "There is so much potential in India. I want more girls to get such exposures, and learn from playing against better opponents. With more avenues for younger girls coming up, I am sure there will be others who will follow in Bala's footsteps. Bala is a gem of a player and her move to Rangers is amazing," she added.