New Delhi, June 30: In a major development, Union Health Ministry's Drug Controller General of India (DCGI) on Tuesday nodded appreciatively for clinical human trials for India's first indigenous COVID-19 vaccine 'Covaxin'. The vaccine is developed by one of India's leading Bio-Technology company Bharat Biotech in collaboration with the Indian Council of Medical Research & National Institute of Virology.
The DGCI has approved Bharat Biotech to conduct phase-I and phase-II clinical trials of the vaccine. It is an inactivated vaccine, created from a strain of the infectious SARS-CoV-2 virus, that has shown promise in preclinical studies, demonstrating extensive safety and effective immune responses. Human clinical trials are scheduled to start across India in July 2020.
Krishna Ella, chairman and managing director of Bharat Biotech, said: "We are proud to announce Covaxin, India's first indigenous vaccine for Covid-19. The collaboration with ICMR and NIV was instrumental. The proactive support and guidance from CDSCO have enabled approvals to this project. Our R&D and manufacturing teams worked tirelessly to deploy our proprietary technologies towards this platform."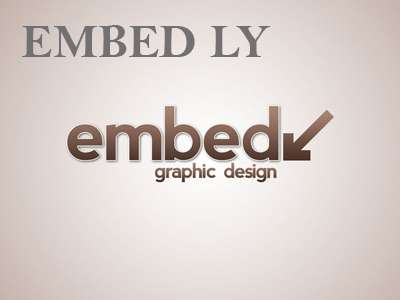 "The Drug Controller General of India - CDSCO, Ministry of Health & Family Welfare granted permission to initiate Phase I & II Human clinical trials after the company submitted results generated from preclinical studies, demonstrating safety and immune response," said Bharat Biotech.
The company presented the results of pre-clinical studies of the potential vaccine that ensure safety and immunity response. The pre-clinical trials of the potential Covid-19 vaccine took two months to complete after getting approval from the regulatory body.
"Our ongoing research and expertise in forecasting epidemics have enabled us to successfully manufacture a vaccine for the H1N1 pandemic. Continuing our focus on creating the only BSL-3 containment facilities for manufacturing and testing in India, Bharat Biotech is committed to advancing vaccine development as a matter of national importance to demonstrate India's strength in handling the future pandemics," said Suchitra Ella, joint managing director, Bharat Biotech.
Besides it, the company is simultaneously also engaged in the development of another vaccine called 'Coroflu' which is being developed in a collaboration with the University of Wisconsin-Madison and vaccine maker FluGen. If it emerges successful, we may have a vaccine at the end of this year.
Bharat Biotech:
Bharat Biotech's track record in developing Vero cell culture platform technologies has been proven in several vaccines for Polio, Rabies, Rotavirus, Japanese Encephalitis, Chikungunya, and Zika. Earlier, Bharat Biotech had manufactured the H1N1 vaccine during the swine flu outbreak. The company has more than 140 global patents and a portfolio of over 16 vaccines.
Meanwhile, scientists around the world were trying hard to develop an effective vaccine for SARS-CoV-2 and some of them claimed to be successful. There are other vaccine candidates as well which are being developed in India by companies like Zydus Cadila, Serum Institute of India, and Panacea Biotec. However, all of these candidates are presently in the pre-clinical stage. Ahmedabad-based Cadila Healthcare was the first among Indian players to announce a vaccine candidate — it had also started pre-clinical studies.