Muzaffarnagar, July 15: For the ICC umpire, Anil Chaudhary it was more than a task to attend the video conference of ICC's online programs as the lack of connectivity had severely affected his work and daily routine.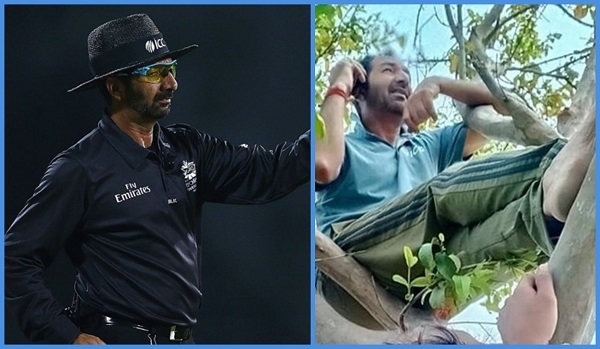 After the South Africa ODI series was postponed due to coronavirus pandemic, Chaudhary who is one of ICC's international panel umpires left for his native village Dangrol in Muzaffarnagar District of Uttar Pradesh which is around 80 km from the national capital. When he reached his village, he found villagers climbing up trees to receive a mobile phone network.
With the nation going through a lockdown, he had to stay in his village. However, there was zero mobile network coverage in Dangrol and his life almost came to a standstill as the lack of connectivity resulted affecting some of Chaudhary's ICC workshops and online programs.
In order to catch a signal, Chaudhary had to walk more than half a kilometer into the paddy fields, climb a tree beside a tubewell, and then get some network. But soon his suffer ended after one telecom company contacted him and installed a mobile tower at his village, solving the connectivity problems of thousands of villagers.
"Unlike earlier times, I don't have to shuttle between Delhi and Dangrol when I would have my video conferences. I am now able to attend workshops from my village home," Chaudhary was quoted as saying to a private media.
"I am happy that villagers can now speak uninterrupted and children who need mobile phone access for academic work will get the benefit. When villagers came to show their gratitude, I could understand how big a thing this (having a mobile tower) is for them."