New Delhi, July 22: After banning 59 apps of Chinese origin, the Ministry of Electronics and Information Technology directed them to ensure strict compliance to its orders, and warned of serious action in case of any violation.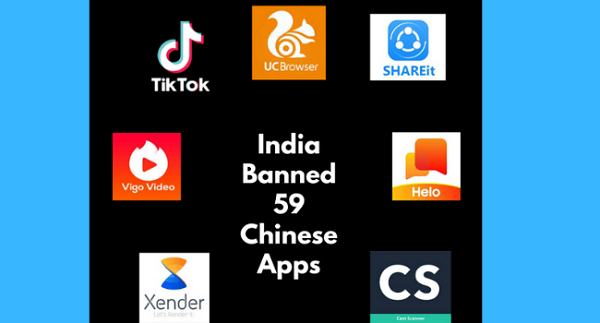 According to the source, the IT Ministry has written a letter to all 59 banned apps companies' continued availability and operation of these Apps directly or indirectly would violate the IT Act and other laws that shall attract penal provisions. If such an App is made available for use within India, it will be construed as a violation of the government orders.
The government also added that the ban imposed was in the exercise of the sovereign powers and section 69A of the Information Technology Act and that the said companies should ensure strict compliance with the order issued in this regard. Therefore, all these companies have been directed to ensure strict compliance with the orders of the ministry, otherwise serious action will be taken against those companies, the source said.
Earlier, the government on May 29 banned TikTok and 58 other Chinese Apps under Section 69A of the Information Technology Act read with the relevant provisions of the Information Technology saying they were "engaged in activities which are prejudicial to sovereignty and integrity of India, defence of India, the security of the state and public order.
It comes after the ministry had received many complaints of some Apps stealing and transmitting user data to servers located outside India, the Centre stated that this was a matter of deep concern that required emergency measures. According to the ministry, the move would safeguard the interests of crores of Indian mobile users.