New Delhi, July 27: Haryana will host the 4th Khelo India Youth Games in Panchkula next year announced Sports Minister Kiren Rijiju and Haryana Chief Minister Manohar Lal Khattar through video conferencing. Khelo India Youth Games will be taking place after the Tokyo Olympics next year.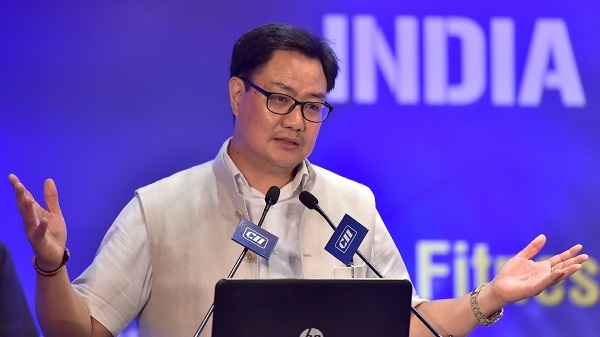 In the past, the state had hosted national championships of badminton, para-athletics, boxing, and cricket tournaments but this will be the first time that the state will host a multi-state multi-game tournament.
The Sports Minister said that the Games will be held at Panchkula in Haryana. He said that usually, the Khelo India Youth Games take place in January every year, however, this time owing to the pandemic, we have to postpone it. H expressed confidence, "By the time we host the Games the pandemic will abate and we will be able to host the Games at the same scale, with the participation of all states and over 10 thousand participants."
Further, he added, "Khelo India Games, envisioned by the Prime Minister, has been instrumental in identifying grassroots level talent from across the country."
Meanwhile, CM Khattar said, "As a state, Haryana has always promoted sports in a big way and supported its athletes," adding that hosting the Khelo India Youth Games in Haryana will only add greater impetus to the state's commitment towards creating a strong sporting ecosystem.
"Panchkula is equipped with the best sporting infrastructure to host a multi-sport event like Khelo India Youth Games and there are enough lodging facilities for the large number of participants who are expected to attend," he said.
In the inaugural edition of Khelo India games at Delhi in 2018 Haryana had topped the medal tally with a total of 108 medals.Following this, it had finished second in the last two editions of the games. In 2019, Haryana finished second in the medal tally with a total of 178 medals whereas in 2020, Haryana finished second with 200 medals.