"The greatest Indian of the day… indomitable Tilak, who would not bend though he break."
– Jawaharlal Nehru, in An Autobiography
The great Indian national leader and scholar, Lokmanya Bal Gangadhar Tilak, died 100 years ago on 1 August. It was last by year 1920 that his was the loudest voice of his time for Swaraj and national rebirth. Identity was once considered a primordial subject by the social science fraternity. But, then, there was a significant change. Many social scientists recognised the importance of identity as a factor that motivates human enterprise.
Lokmanya Bal Gangadhar Tilak was perhaps the first political leader in modern India to appreciate the importance of identity issues. He realised that these could be a tool to make inroads in the minds of an otherwise docile society. Once that was done, people could be motivated to join the struggle for independence, which explains Tilak's clarion call for swaraj and swadeshi.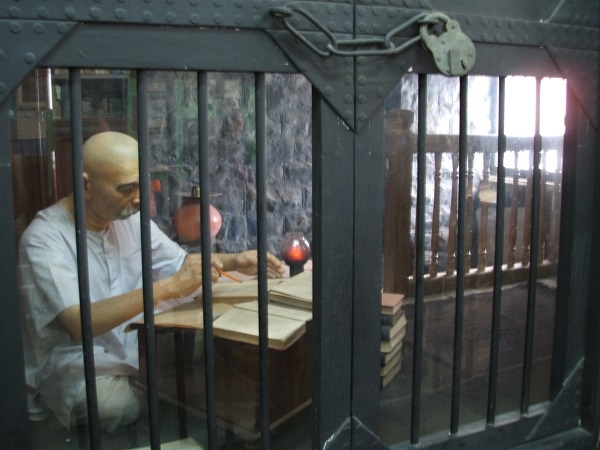 Even in the 21st century today, people see Tilak as a supreme model of revolution. Every identity till date has faced criticism. But why is that in case of Bal Gangadhar Tilak some people feel the pain of marginalisation? Remembering freedom fighter Lokmanya Bal Gangadhar Tilak on his hundredth death anniversary, Union home minister Amit Shah on Saturday said that Tilak dedicated his entire life to India's freedom struggle. Also the Prime Minister said that Tilak continues to inspire him on the path of 'New India'.
Tilak belonged to the rare category of philosopher-politician. His ideas of swaraj and swadeshi were anchored in making every Indian conscious of the insults and injustice meted out by the British. He prepared a fertile ground for swaraj through his home-rule movement. He was clear on the aim of the home rule movement. The tone and tenor of his demand were strategically conciliatory. He wrote: "India was like a son who had grown up and attained maturity. It was right now that the trustee or the father should give him what was his due. The people of India must get this effected. They have a right to do so."
A master strategist, Tilak adroitly used the two things — constitutionalism and democracy, that the British rulers used to boast about, to his maximum advantage. To that end, he used both, his passion and professional acumen as editor and pleader dexterously. His editorials were not only hard hitting, but well-argued and still carefully-worded in order to avoid legal implications. Tilak was also known for not mincing his words. However, a scholar at heart, Tilak used both activism in the field as well as opinion to hasten slowly and attain the goal of swaraj, something his fellow Congressmen were wary of publicly speaking about at that time.
Great scholars often lack the ability and even the inclination to connect with the masses. Tilak was a glorious exception. He was a man of oceanic intellect, towering character and unflinching courage, all of which were reflected in his oratory and his writings that touched the minds and hearts of millions of people. Today, there might be some problems regarding Tilak's monument or the museum maintainance, but does that mean lack of respect for him and his thoughts? Really? The infrastructural and the cultural development is always a debate for the state, say be it for the 'Shivaji Putala' of the Art Museum, but this should not be linked to the favour of admiration.
Today, when we talk about Atmanirbhar Bharat, the legacy of Tilak is carried forward. Reviving the spirit of economic nationalism for indigenously manufactured goods and striving for social integration through culture are the features of Tilak's strategy and they continue to be relevant even today as we observe his 100th death anniversary on August 1.
Counterpoint-