New Delhi, Aug 1: The Ministry of Defence has written a letter to the Central Board of Film Certification (CBFC) saying that Production houses need to obtain No Objection Certificate (NOC) from the Ministry of Defence before the telecasting movies or web series which is based on the Army.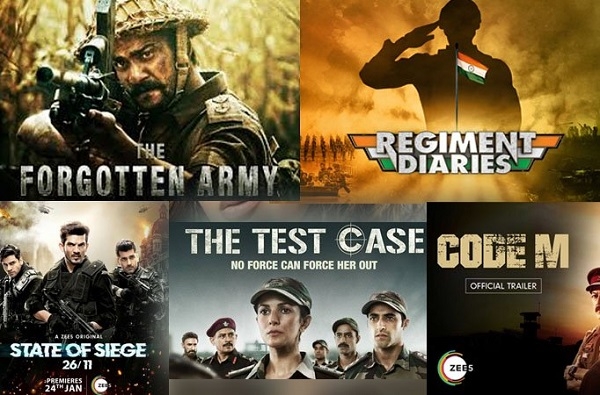 The Defence Ministry said that they had received some complaints raising strong objections about the portrayal of Indian Army personnel and the military uniform in an "insulting manner", they said. The letter reads, that some production Hoises making films on Army theme, and are using contents that are distorting the image of the Indian Army.
Therefore the producers of the movie, web series based on army theme may be advised to obtain the NOC from the Ministry of Defence before the telecast of any movie documentary on Army theme in the public domain. They may also be advised to ensure that any incident which distorts the image of the Defence Force or hurts their sentiments may be prevented.
They added that the communication has also been sent to the Ministry of Information and Broadcasting and the Ministry of Electronics and Information Technology for consideration. The letter particularly mentions web series name which depicted Indian Army Personnel and Military Uniform in a distorted manner.
Bollywood films on the military go through a mandatory clearance process. However, with increased OTT platforms, the military feels that it needs to moderate any possible alleged negative depiction of the uniform.
The letter comes after Bigboss fame Hindustani Bhau raised the voice against Ekta Kapoor's show which depicted the Indian Army in a "distorted manner" and it also hurt the sentiments of the armed forces and their families. Hindustani Bhau and ex-servicemen associations have even lodged FIR against ALT Balaji seeking legal action for "disrespecting" the Army in their show.
Kapoor and others have been booked under sections 294 (obscene acts and songs) and 298 (Uttering, words, etc., with deliberate intent to wound the religious feelings of any person) of the Indian Penal Code, Information Technology (IT) Act, and the State Emblem of India (Prohibition of Improper Use) Act, 2005.