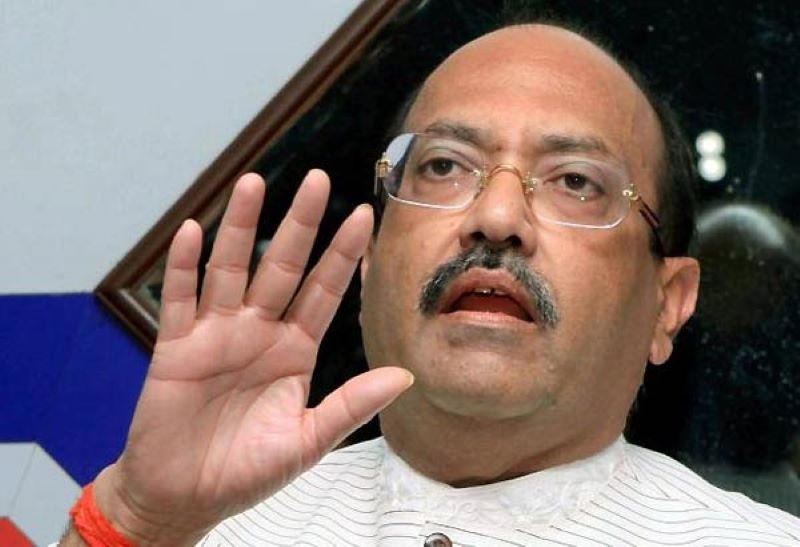 New Delhi, Aug 1: Amar Singh, Rajya Sabha Member, and a maverick politician, a close aide of former UP chief Minister and SP leader Mulayam Singh Yadav, passed away on Saturday due to prolonged illness. He was being treated at a Singapore hospital where he breathed his last. He was 64 and had been hospitalized at Mount Elizabeth Hospital in Singapore for the last seven months
Amar Singh (27 Jan 1956 to Aug 1, 2020) belonged to Uttar Pradesh and was one of the prominent leaders of the Samajwadi Party (SP). He was member of the Rajya Sabha and also served as General Secretary of SP.
However, due to some differences he was expelled from the SP by party Supremo Mulayam Singh Yadav on 2nd February 2010. After spending a brief period in the judicial custody in 2011, Amar Singh resigned form active politics as he wanted to give "more time to my wife and family".
He was again elected to Rajya Sabha in 2016 with support from the Samajwadi Party notwithstanding stiff opposition from one section of the party including the then chief minister and son of Mulayam Singh Yadav, Akhilesh Yadav. Later he was appointed to his earlier held post of general secretary of the party in October 2016.