-Shivani Shinde
"Science can amuse and fascinate us all, but it is engineering that changes the world" —Isaac Asimov
Every year India celebrates Engineer's Day on September 15, on the birth anniversary of Mokshagundam Visvesvaraya. He went on to become India's most prolific civil engineer, dam builder, economist, and statesman. Being one of the most prominent builders of India in the 20th century, he was an engineering pioneer of India whose genius reflected in the harnessing of water resources and the building and consolidation of dams across the country.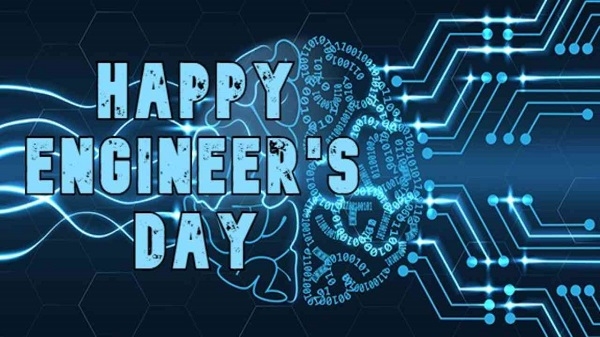 The day is celebrated to recognize and honor the efforts of engineers whose innovations and ideas have made the lives of humans easier. Engineers from the backbone of any society. From turning great ideas into reality to bringing revolutionary innovations, the efforts of Engineers in changing the face of India are unparalleled. An engineer, not only took many inventions & initiatives but also revived the spirit of mechanism On the occasion of engineers day. Let's find out engineers who made every Indian proud.
Avul Pakir Jainulabdeen Abdul Kalam
He was better known as the missile man of India for his work on the development of ballistic missile and launch vehicle technology. Abdul Kalam was a much-loved engineer who went on to become the country's largely titular head of state.
Dr. Abdul Kalam was an aerospace engineer. He completed his Engineering from Madras Institute of Technology. He worked as an aerospace engineer with the Defence Research and Development Organisation (DRDO) and the Indian Space Research Organisation (ISRO). He also worked directly under Vikram Sarabhai, the founder of the Indian Space Research Organization. He was the project director of India's first indigenous Satellite Launch Vehicle (SLV-III), which successfully deployed the Rohini satellite in near-earth orbit in July 1980.
He was chief scientific adviser to Prime Minister Atal Bihari Vajpayee of the Bharatiya Janata Party when India carried out its second series of nuclear bomb tests in 1998. He played a pivotal organizational, technical and political role in India's Pokhran-II nuclear tests in 1998, the first since the original nuclear test by India in 1974.
G. D. Naidu (Gopalaswamy Doraiswamy Naidu)
Indian inventor and engineer who is fondly known as the "Edison of India" and "the wealth creator of Coimbatore". He was a school dropout and did not study beyond class three, yet he is known as the creative inventor and creative inventor. He is credited with the manufacture of the first electric motor in India. His contributions were primarily industrial but also spanned the fields of electrical, mechanical, agricultural (hybrid cultivation), and automobile engineering. Naidu developed an independent internal combustion four-stroke engine. He was also known for his philanthropic activities.
G.D. Naidu invented an electric razor called 'Rasant' which had an electric motor running on dry cells. He also manufactured the small motor for it, which was made at a factory in the German town called Heilbronn. He got the 3rd Prize for UMS Razor Company for razor blades in 1936 in Leipzig, Germany. He manufactured the first electric motor in India in 1937, along with D. Balasubramaniam who went on to begin Textool Engineering which is now Lakshmi Machine Works, the leading textile machinery and CNC machine manufacturing company in India
E Sreedharan
Known as the Metro Man of India. He is the most famous civil engineer in India. E. Sreedharan is regarded as one of the best civil engineers in India. Some major projects like Kolkata Metro, Delhi Metro, and other projects are designed by this man. He was born in Kerala and studied at the University College of Engineering, JNTUK, Andhra Pradesh. Elattuvalapil Sreedharan completed and cleared the Indian Engineering Services exam.
He worked for the Indian government and offered his support in some major government projects. You must thank this man whenever you travel to the Delhi Metro or Kolkata Metro. He was awarded Padma Shri in 2001, Padma Vibhushan in 2008, and was also named one of Asia's Heroes by TIME Magazine in 2008. He was also conferred with the Highest Civilian Award of France 'Legion of Honour'.
Vinod Dham
He is known as the Father of the Pentium microprocessor chip, a very popular term in the computer world. Vinod is also co-inventor of the flash memory technology, popularly known as SD cards widely used in USB drives, digital cameras, and many other storage devices. He then invented the AMD K6, popularly known as the 'Pentium Killer'. His role as a Project Manager of Pentium Chip was acknowledged the world over. He is also one of the co-inventors of Intel's first Flash Memory Technology (ETOX) He rose to the position of Vice-President of Micro-Processor Group at Intel Co. He has set his mark on the industry of science, a large part of which industry is also ruled by the Indians.
Chewang Norphel
He is an Indian civil engineer from Ladakh who solved Ladakh's water crisis. Chewang Norphel put his engineering skills to better use and created artificial glaciers to provide water in this cold and dry mountainous region. He built 15 artificial glaciers. He has built the new glaciers in places where they will thaw at exactly the right time, and debouch their contents directly onto farmers' fields.
Artificial glaciers an intricate network of water channels and dams along the upper slope of a valley. The idea first came to him when he saw water dripping from a tap which was kept open to avoid the water from freezing in winter and bursting the tap. The water gradually froze into the shape of an ice sheet as it came in touch with the ground and made a pool.
Norphel's largest glacier is the one at the Phuktsey village. It is 1,000 ft long, 150 ft wide and 4 ft in depth. It can supply water for the entire village of 700 people and cost Rs 90,000 to make. His simple technique has brought water closer to the villages, and most importantly, made it available when the villagers need it the most.
He was awarded Padma Shri He was also recognized for his achievements by the United Nations Development Programme (UNDP) in 2011. Thirty years ago, when Norphel first proposed this solution, he was laughed at. No one would take him seriously. But today, he is hailed as the 'Iceman of Ladakh.'
Sonam Wangchuk
Wangchuk completed his B.Tech. in Mechanical Engineering from the National Institute of Technology Srinagar (then REC Srinagar) in 1987. Wangchuk invented and built a prototype of the Ice Stupa which is an artificial glacier that stores the wasting stream waters during the winters in the form of giant ice cones or stupas, and releases the water during late spring as they start melting, which is the perfect time when the farmers need water. He aimed to find a solution to the water crisis being faced by the farmers of Ladakh in the critical planting months of April and May before the natural glacial meltwaters start flowing. Wangchuk with his team constructed a two-story prototype of an ice stupa 2014 and they could store around 150000 liters of winter stream water to be used later
Sonam Wangchuk the inspiration behind Aamir Khan's character in Hindi Movie 3 Idiots is one of the two Indians selected for the Ramon Magsaysay Award is regarded as the Asian version of the Nobel Prize.
Changing the world with revolutionary Ideas in Mind and depicting it with beautiful infrastructures, we salute your great ideas and innovations. Happy Engineer's Day!