New Delhi, September 15: External Affairs Minister S Jaishankar held extensive talks with US Special Representative on Afghanistan Reconciliation Ambassador Zalmay Khalilzad. They have agreed that the Afghanisthan peace process should lead to a "political roadmap and ceasefire".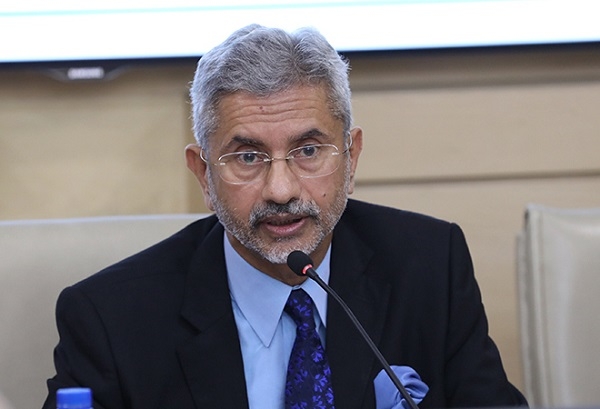 Ambassador Khalilzad "stressed regional and international support is critical for the success of these negotiations and the implementation of any agreement" and "India and the United States will work together in support of this objective.
The two sides discussed future steps and possible cooperation between India and the US in furthering the Afghan peace process. They also deliberated on how to promote regional and international cooperation about Afghanistan. Both sides share similar views on the importance of long term assistance, trade, and investment for consolidating a peace agreement for the benefit of the people of Afghanistan, the region, and beyond."
National Security Advisor (NSA) Ajit Doval Foreign Secretary Harsh V Shringla, Joint Secretary, Pakistan Afghanistan, and Iran division in MEA JP Singh was also present in the meeting.
This was his 5th visit to India since January last year earlier he had visited India on a similar mission on 7th May this year. Khalilzad's visit comes three days after the Afghan peace talks kicked off in Doha. On September 12, the long-awaited peace talks between the Taliban and the Afghan government commenced.
The talks aim to end the decades-long conflict in the country and bring about lasting peace. Peace talks were expected to take place in March but were delayed repeatedly due to a prisoner exchange agreement made as part of the deal signed between the US and Taliban in February. The meeting is aimed at establishing peace and stability in Afghanistan.
Khalilzad appreciated India's participation in the Intra-Afghan Negotiations, IAN held in Doha on 12th September. He briefed about the US assessment of IAN and shared the US perspective on the Afghan peace process. Sources said today's discussions are a reflection of the India-US strategic partnership which provides for close consultations between the two countries on bilateral, regional, and international issues of mutual interest.
Moreover, Afghanistan's acting Foreign Minister Mohammed Haneef Atmar thanked Jaishankar and the Ministry of External Affairs for reaffirming India's support for peace and prosperity in Afghanistan.