Chennai, September 16: Amid the rising controversy over the National Eligibility cum Entrance Exam (NEET), the Tamil Nadu assembly passed a bill providing a 7.5% horizontal reservation in undergraduate courses for government school students who have cleared NEET in the state. The bill was introduced by Chief Minister Edappadi K Palaniiswami.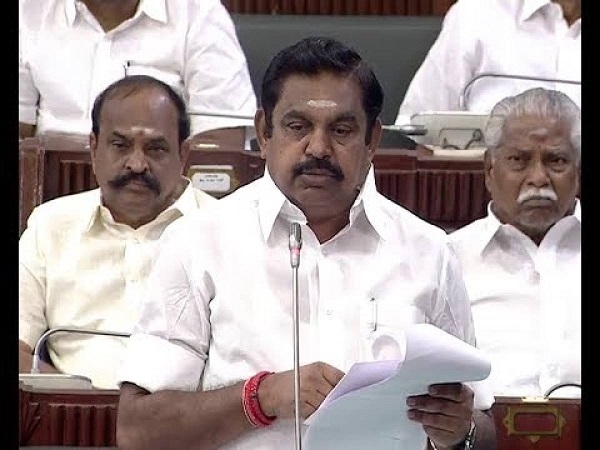 According to the bill, all the Government-run school students of TN who passed NEET will be eligible under this quota. The bill applies to MBBS, Dental, Ayurveda, and homeopathy students.
The bill was based on a report submitted by a committee headed by retired judge P Kalaiyarasan, who was appointed by Chief Minister Edappadi K Palaniswami to study the decline in government students getting admitted into Tamil Nadu's medical colleges. According to the data available with the Directorate of Medical Education (DME), the number of students with a government school background getting an MBBS seat has been steadily decreasing over the years.
While speaking about the bill in the assembly the Chief Minister said, "Between the period 2006-07 to 2010-11, around 300 new medical seats were created. On the contrary, during the past nine years alone, 1,400 more medical seats have been created in Tamil Nadu by starting new medical colleges."
He further added, "In the year 2014-15, out of the 5,750 MBBS seats available for under-graduate medical college government counseling, only 37 of them were secured by students from government schools in the year 2014-2015. For the year 2015-2016, the count was even lower at 24.
While approving the bill Judge P Kalaiyarasan recommended that 10 percent of seats could be reserved for students of the government school and after considering many factors The cabinet has approver 7.5 percent reservation for these students.
K Palaniiswami said this bill will benefit over 300 medical seats will go to students hailing from the poor economic backgrounds. hose who studied from the sixth standard to higher secondary schools in Corporation schools, municipal schools, Adi Dravidar and tribal welfare schools, Kalla reclamation schools, forest department schools and other schools managed by the government departments would benefit from this reservation.